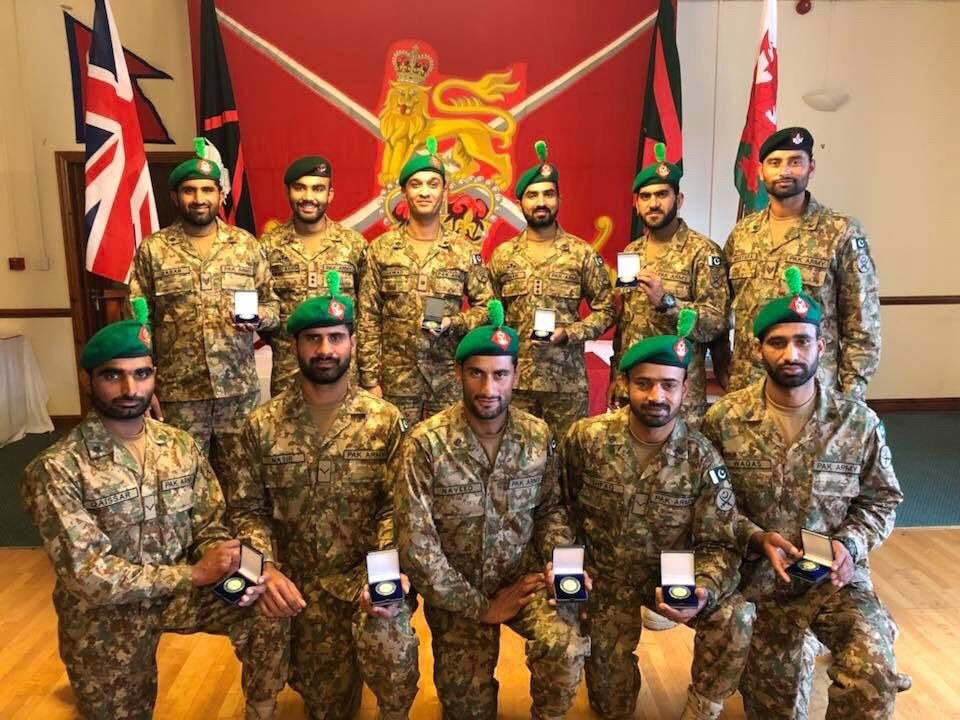 ---
A team of Pakistan Army has won a gold medal in Exercise Cambrian Patrol held in the United Kingdom, the Inter-Services Public Relations (ISPR) said on Friday.

A total of 131 teams from across the world armies participated in the event known as "one of the toughest patrolling test for military personnel".

This is the fourth time Pakistan Army has won a gold in the Cambrian Patrol, winning the competition last year as well.

Cambrian Patrol is physically challenging and arduous exercise, which concentrates on teamwork for achieving the mission held in the most unforgiving mountainous terrain of mid-Wales, UK, amid tactical and technical challenges, testing leadership, self-discipline, courage and determination of the participants.

Run by the 160th Infantry Brigade and Headquarters Wales of British Army, over 140 countries compete in the exercise, which puts the soldiers' military strength to the test.

Exercise Cambrian Patrol began in 1959, when a group of Welsh Territorial Army soldiers designed a weekend training event featuring long-distance marching over the Cambrian mountains and culminating in a shooting match on the Sennybridge training area.


COMMENTS (2)
Comments are moderated and generally will be posted if they are on-topic and not abusive.
For more information, please see our Comments FAQ