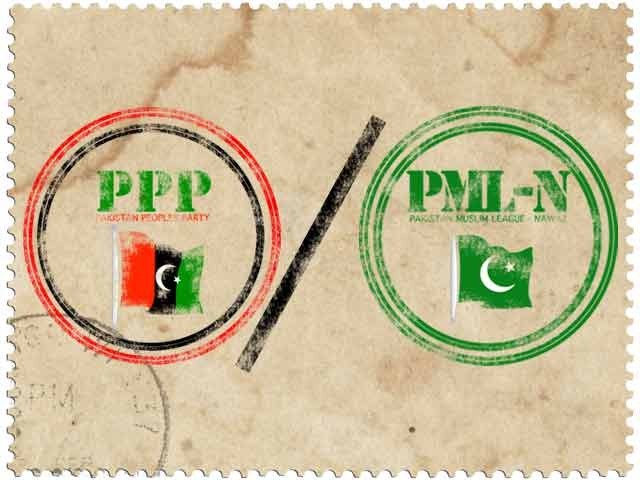 ---
LAHORE: Another leader from the ruling Pakistan Muslim League-Nawaz (PML-N), Dost Muhammad Khan, has joined the Pakistan Peoples Party (PPP).

Khan, the former MNA from Khyber-Pakhtunkhwa, announced his decision during a meeting with PPP Co-chairman Asif Ali Zardari and former prime ministers Raja Pervaiz Ashraf and Syed Yousaf Raza Gilani at Bilawal House in Lahore on Thursday.

PML-N in hot water as Khosa accepts Zardari's invite to join PPP

Khan, an influential leader of Upper Swat, had joined the ruling party before the 2013 general election when he met PML-N chief Nawaz Sharif. In the meeting, he had reportedly criticised Zardari saying "the PPP has become a Zardari-limited party, which has no place for ideological workers".

Khan was among the founding members of the PPP who had joined the party in 1969 and had served as its provincial general secretary.

Earlier, PML-N's disgruntled senator, Sardar Zulfiqar Khosa, announced that he had accepted Zardari's invitation to join the PPP.

Speaking to media the other day, Khosa had said, "Whatever announcement I make will be after consultations with like-minded people. I have very strong ties with different leaders in all four provinces. The decision I make will not disappoint Zardari as he has expressed confidence in me."

PPP weakens in Swat: Dost Muhammad Khan joins PML-N

Zardari had hinted that several political leaders expressed their interest in joining the PPP as the ruling party had been shattered into pieces. He said that he was trying to gather all good friends before the upcoming general election as the PML-N had no future in Pakistani politics.

Reportedly, several PML-N members are weighing different options. While some PML-N members have already made announcements to join other parties, others are waiting for the right time to announce their future political strategy.