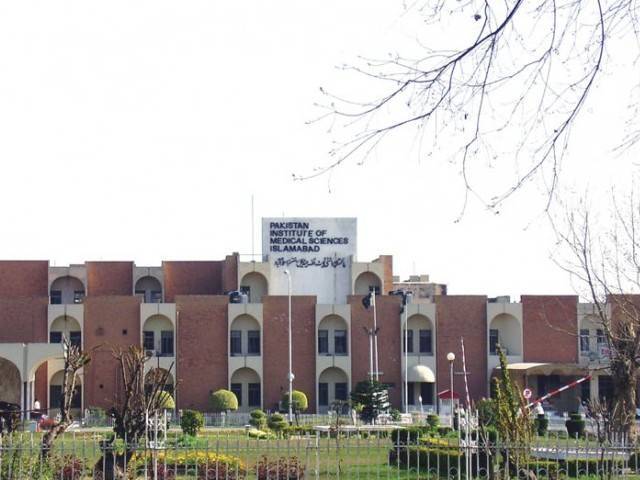 ---
ISLAMABAD: A cardiac surgeon accused of molesting and sexually harassing a junior doctor has been fired from Islamabad's Pakistan Institute of Medical Sciences (Pims).

The services of Dr Humayun Iqbal, an assistant professor at Pims Cardiac Centre, have been suspended after an anti-sexual harassment committee gave its decision against the surgeon.

Shaheed Zulfiqar Ali Bhutto Medical University Vice-Chancellor Professor Dr Javed Akram told The Express Tribune that the committee's decision was implemented on a priority basis and the accused was removed from the hospital the same day.

PIMS opens harassment probe against senior cardiac surgeon

An anti-harassment committee at Pims had opened a probe into allegations of sexual harassment levelled against the surgeon by a female post-graduate trainee last month.

The committee started an inquiry after a written application was filed with the body alleging that the assistant professor, who was recently appointed at the Cardiac Centre, had molested her.

The female trainee had complained about inappropriate physical contact, lewd comments, and mental and psychological torture inflicted upon her after she rebuffed the surgeon's sexual advances.

PIMS nurse booked for assaulting patient

A four-member committee consisting of senior professors had investigated the matter and found the surgeon guilty, recommending that he be suspended from service.

The committee also communicated its decision with hospitals in the UK, where the surgeon claimed to have worked for years.

An inquiry by the UK  General Medical Council had earlier found the same surgeon guilty of misconduct for molesting two junior colleagues.

The regulatory body in the UK had ruled that his fitness to practice was impaired in its report on 22 March 2013.

According to Pakistan Medical and Dental Council, any doctor whose registration has been cancelled by a foreign regulatory body cannot practice in Pakistan.

Strike at PIMS: Patients suffer as doctors, paramedics boycott OPDs

Relief

The junior doctor thanked the investigation committee members for giving her justice.

She said she felt threatened and had been asked to make a compromise or reach some sort of settlement in calls the police had made to her, alleging the callers claimed to have strong political connections within the ruling party.

The junior doctor said she was determined to ensure that the surgeon was punished for his actions, not just for her own security, but for other female employees as well.

"Hardly any women opt for cardiac surgery. I'm one of a few in Pakistan to do so, and work environments such as this are so disheartening", she said.
COMMENTS (2)
Comments are moderated and generally will be posted if they are on-topic and not abusive.
For more information, please see our Comments FAQ