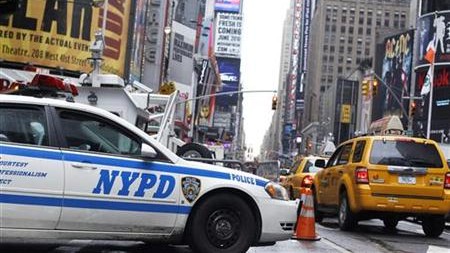 ---
ISLAMABAD: Two of the suspect admitted to their role in the Times Square bombing on Saturday.

According to an intelligence official the two suspects were unrepentant of their roles, with one angrily accusing interrogators of "siding with the infidels".

The suspects are among six men who have been detained in Pakistan for alleged ties to Faisal Shahzad.

The detainees are all said to be members of the urban elite, including several who were educated in the United States.

Details about the six were released late on Friday.

One suspect, identified as Shoaib Mughal, is allegedly the go-between for Shahzad and the Pakistani Taliban in their hide-outs close to the Afghan border.

Mughal was running a large computer dealership in Islamabad before his detention.

The second suspect, identified only by his first name Shahid, is alleged to have helped arrange money for Shahzad. He has an MBA from the US and apparently knew Shahzad from his time there.

One suspect is a former major who bought his way out of the army because of a "disagreement with its policies," said a senior intelligence official while he told the Associated Press about the detentions. He spoke on condition of anonymity because of the sensitive nature of the investigation.

The ex-major is from Rawalpindi.

Last week, an army spokesman denied anyone connected to the army was arrested in the probe, saying only a retired major had been arrested on disciplinary grounds and was being investigated.

Earlier, Salman Ashraf Khan the co-owner of the catering company Hanif Rajput was picked up by intelligence agencies after a warning against the company was issued by the US Embassy.

According to the two suspects, Khan was selected because they required his help in bombing a huge gathering of foreigners which the company was catering.

Khans father was shocked by the accusation, as he stated his son is a successful businessman who spent four years happily studying in the US.

His father stated that Khan might have differences with what was going on in the region but had no feelings against the US.