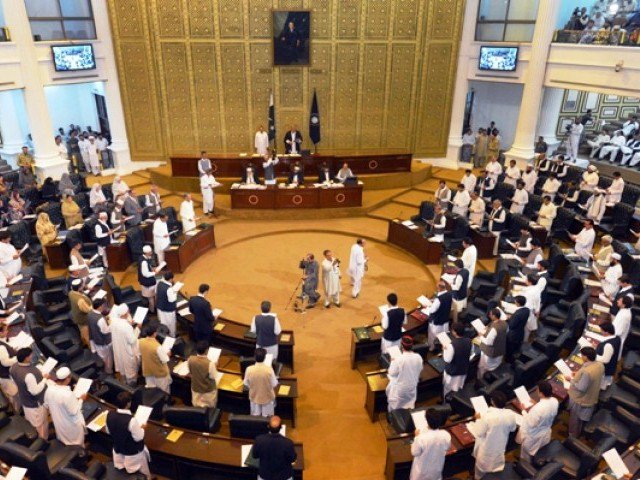 ---
PESHAWAR: The Khyber-Pakhtunkhwa Assembly speaker Asad Qaiser on Wednesday deferred a bill which seeks to abolish the role of police in controlling narcotics in the province.

The Khyber-Pakhtunkhwa  (K-P) Minister for Excise, Taxation and Narcotics Mian Jamshed had been pressing the government to pass the 'The Khyber-Pakhtunkhwa Control of Narcotic Substances Bill 2017. The bill had also been included on the assembly's agenda for Wednesday and was expected to be passed. However, sources in the K-P Excise and Taxation Department said that the police had expressed their severe objections to the bill who allegedly do not want to let go of a 'lucrative' subject.

The bill proposes that instead of police, a special "Narcotics Control Wing" and force which will be set up under the director general of the K-P Excise Department to deal with all matters related matters. The wing would have the power to not only conduct raids, seize narcotics but also register cases against perpetrators, investigate cases and prosecute them. This would be a massive step up for the excise department which can only seize drugs before handing them over to the police or to the ANF.

"Senior police officials were trying to either delay the bill or to change it in their favour," the sources said. However, on Wednesday, the speaker insisted that the bill should be first discussed in the select committee. Pakistan People's Party (PPP) Fakhr Azam Wazir also presented amendments to three clauses of the bill. The minister though agreed to Wazir's first amendment which was about reducing quantity of narcotics from 10 grammes to one gramme for punishments defined under the clause 9 of the bill.

Published in The Express Tribune, October 19th, 2017.
COMMENTS
Comments are moderated and generally will be posted if they are on-topic and not abusive.
For more information, please see our Comments FAQ