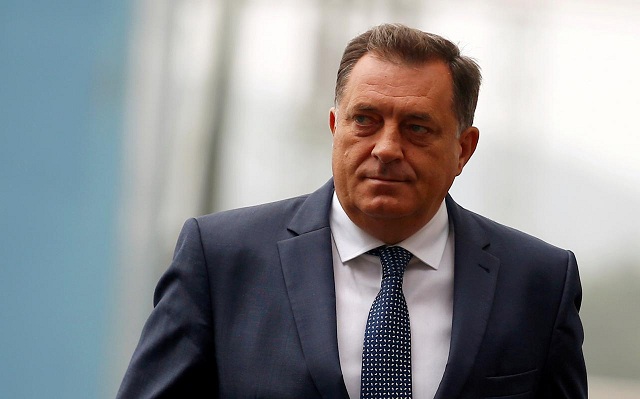 ---
BANJA LUKA: Bosnia's Serb Republic on Wednesday declared itself militarily neutral in a move its president said was the first step towards a referendum on joining NATO, which is unpopular among Serbs after its 1995 and 1999 bombing campaigns in Bosnia and Kosovo.

The Serb Republic is one of two autonomous regions created in Bosnia after its war in the 1990s during the break-up of the former Yugoslavia. It is tied with the Bosniak-Croat Federation via a weak central government, which is in charge of military issues.

PM looks to cement trade with Bosnia

Bosnia's inter-ethnic presidency, its central government in Sarajevo and the Federation dominated by Muslim Bosniaks and Croats have long said joining NATO and the European Union are strategic priorities. But the Bosnian Serbs lean towards closer ties with Russia, aligning their policy with that of wartime patron and ally Serbia where NATO is hugely unpopular after its 1999 bombing campaign to drive Serbian forces out of Kosovo and after 1995 NATO air strikes against Serbs in Bosnia.

Bosnian Serb President Milorad Dodik has repeatedly said closer ties with NATO should be decided by referendum in the Serb Republic, even though such decisions can only be taken at state level according to the constitution. "The National Assembly of the Republika Srpska (Serb Republic) has made a decision to proclaim military neutrality ... in relation to the existing military alliances until a possible referendum to make a final decision on the issue is held," the resolution said. It was passed by a narrow majority in the early hours of Wednesday after hours of obstruction by Serb opposition parties over procedural matters.

Pakistan, Bosnia agree to enhance bilateral ties

Bosniak deputies abstained from the vote, saying the parliament could not decide on defence issues. "This resolution is not binding and represents only a stance on the issue," said political analyst Tanja Topic. "I think the Republika Srpska (Serb Republic) cannot decide in any capacity about Bosnia joining any military alliance or about any segment of defence because it is an entity within the Bosnian state which is the single authority for these issues," Topic said.

Bosnia has made some progress towards fulfilling conditions for the Membership Action Plan, the forerunner to full NATO membership, but Bosnian Serbs have dragged their feet on meeting the remaining terms. Kosovo declared independence from Serbia in 2008, nine years after NATO bombing drove out Serbian forces accused of killing and expelling ethnic Albanian civilians as Serbia tried to put down an insurgency in Kosovo. Serbia refuses to recognise its independence.