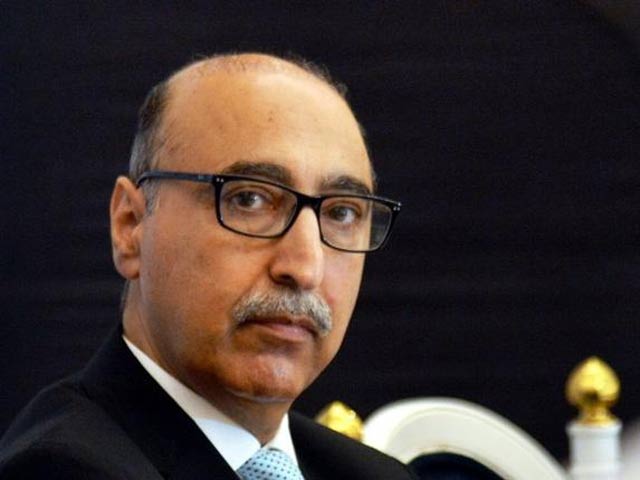 ---
Just as 9/11 changed the dynamics in South East Asia, the 2003 invasion of Iraq and then the subsequent Arab Spring wave in 2011 brought about a significant shift in dynamics of the Middle East. Pakistan must thus catch up with this shift and focus on a more structured and firmer policy.

No more has this been more apparent in Islamabad's efforts to mediate the discord between Riyadh and Doha.

Pakistan just 13 years behind China and can catch up: envoy

This was stated by speakers during a conference on the insecurity in the Middle East and its implications for Pakistan, organised by the Islamabad Policy Research Institute (IPRI) on Tuesday.

Pakistan's former top diplomat to Germany, Russia and India Ambassador (retired) Abdul Basit, said that instability in the Middle East directly affects Pakistan.

The IPRI president stressed the importance of analysing the geostrategic and geo-economic drivers of the crisis and review the policy measures which can be taken by Islamabad to identify issues arising out of the crisis and to protect the country's interests in a region where millions of Pakistanis live and work.

Ambassador Inamul Haque, IPRI board chairman and a former minister and secretary of Foreign Affairs, said that the current turmoil in the Middle East was neither spontaneous nor random – the spillover effects of Arab Spring or such.

Rather, he believed, it was part of a deliberate long-term strategy of the United States to create chaos in the region, particularly after 9/11.

"US policies are designed to promote civil conflict to give it the excuse of physically intervening to force regime change, create new borders and countries and ensure permanent Israeli hegemony in the region. Other strategic objectives include control over Middle Eastern oil and redrawing the map of the region," he stated.

Ambassador Haque further said that the US has committed aggression against Iraq, Libya and Syria — all secular authoritarian states — but the world watched silently. And it continues to do so as Yemen is destroyed, its population decimated through famine and cholera.

He noted that it was imperative for Pakistan not to take sides in any intra-Islamic dispute, especially in the intra-Arab disputes and wars.

Talking about and Pakistan's foreign policy challenges, Quaid-i-Azam University School of Politics and International Relations Director Dr Nazir Hussain said that despite the lack of ideological confluence, there are more reasons and opportunities in the Middle East for convergence than divergence which need to be identified.

Indian political role in Afghanistan 'is a red line', Pakistan tells Washington

"Unfortunately, the Middle East has never been at peace since 1920, and this needs to be seen in the context of intra-Arab rivalries. Seeds of discord and discontent already present in the Arab world have been exploited by extra-regional players," Dr Hussain said.

Noting that the Arab Spring had turned into the 'Arab Winter', he pointed out that current geopolitical dynamics were challenging for Pakistan, which needs to maintain balanced relations with both, Riyadh and Tehran.

Published in The Express Tribune, October 18th, 2017.