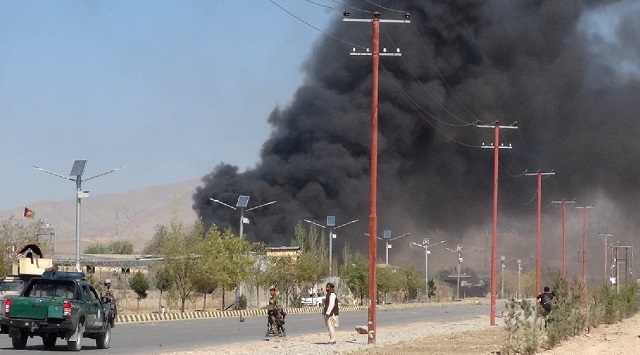 ---
Amid reports of 31 fatalities in unabated aerial strikes in the Pakistan-Afghanistan border region, the military has said there have been no recent drone strikes inside the Pakistani territory.

"There has been no air [space] violation along the Pak-Afghan border … nor any drone strike in Kurram Agency as being misreported by a few [media outlets]," the Inter-Services Public Relations (ISPR) said in a statement on Tuesday night.

It clarified that the sound of aerial bombardment in the region was actually due to joint operations being conducted in the eastern Afghan provinces of Khost and Paktia by the Resolute Support Mission (RSM) and Afghan forces.

The two provinces are adjacent to Kurram Agency where Pakistan Army last week rescued a Canadian-American couple and their three children from Taliban captivity in a daring operation.

According to the ISPR statement, a number of air engagements have taken place in Khost and Paktia during the last 24 hours with reports of heavy losses to terrorists.

Suspected US drone strikes kill 31 on Pak-Afghan border

The ISPR added that since army chief General Qamar Javed Bajwa's recent visit to Afghanistan, coordination between the security forces of the two countries has enhanced. The RSM had shared details about these operations within the Afghan territory.

Pakistan Army, it said, is vigilant on its side of the border, and that better security coordination will take both countries towards enduring peace and stability by defeating the common enemy.
COMMENTS (3)
Comments are moderated and generally will be posted if they are on-topic and not abusive.
For more information, please see our Comments FAQ