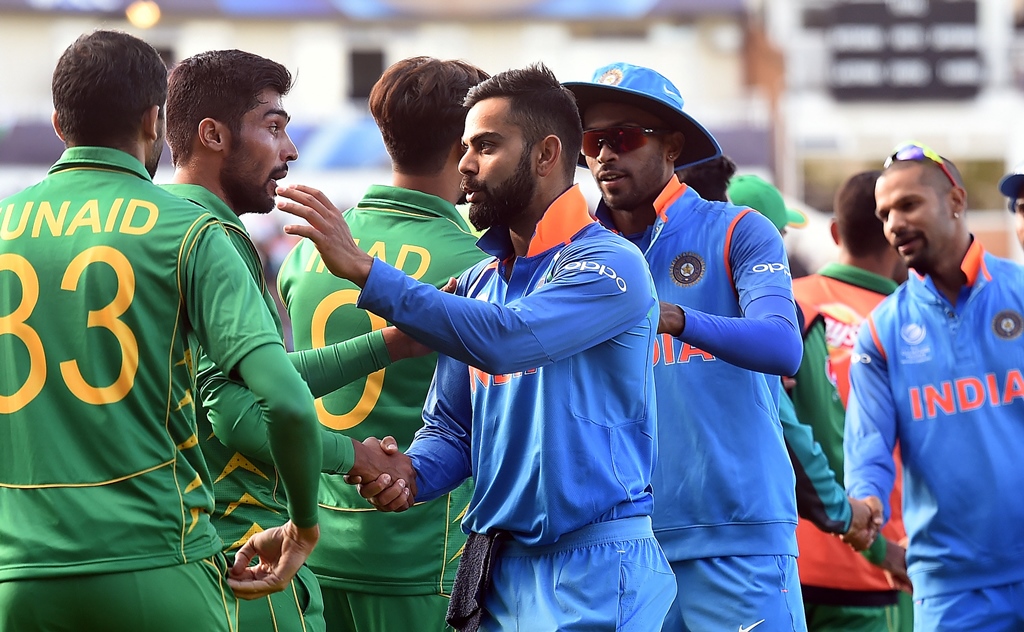 ---
Sri Lanka must have taken a sigh of relief when Pakistan left-arm pacer Mohammad Amir was recently ruled out of the five-match ODI series due to an injury.

The reason?

When one of the world's best batsman, Indian skipper Virat Kohli, says that the 25-year-old is one of the 'toughest' bowlers to face, then any team in the world would and should be worried while facing him.


Amir out of Dubai Test, ODI series against Sri Lanka


Recently in an interview with Indian actor Aamir Khan, where the host asked Kohli to name that one bowler who made him a tad nervous, the Indian skipper reiterated what he had previously said.

"In recent times, where I have played, there is Mohammad Amir of Pakistan. He is one of the top-two bowlers in the world. He is one of the toughest bowlers I have played in my career. You have to be always on your 'A' game or he will strike. Outstanding, very good bowler," said Kohli.


Virat Kohli talking about Mohammad Amir in a recent show.#ViratKohli pic.twitter.com/jFx6aTqRAa

— ADCA (@adca_pk) October 16, 2017


As mentioned earlier, this was not the first time Kohli had heaped praise on the Pakistani pacer.

Earlier, when Amir made his return to the Pakistan national team after serving a five-year ban for spot-fixing, Kohli had said: "He is a very good bowler. He has a lot of talent, has got pace, bounce a very good yorker. I wish him all the best. He has worked hard to make a comeback and it takes courage to do what he did."

However, the admiration of each other's cricketing talent is mutual between Amir and Kohli.

During a Q&A on twitter, Amir was recently asked who was the toughest batsman he has ever bowled to and his reply, undoubtedly, contained the name of the India skipper.


Virat kohli https://t.co/MzcRQfBigg

— Mohammad Amir (@iamamirofficial) July 16, 2017


Amir and Kohli last crossed paths during the 2017 ICC Champions Trophy, where Amir dismissed him in the final to see off his team to the silverware.
COMMENTS (6)
Comments are moderated and generally will be posted if they are on-topic and not abusive.
For more information, please see our Comments FAQ