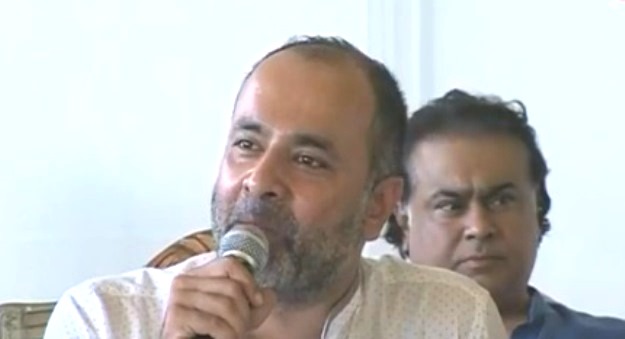 ---
In a surprising development, fashion designer Deepak Perwani along with almost a dozen other people announced joining the Muttahida Qaumi Movement-Pakistan (MQM-P) on Sunday.

The announcement was made at a press conference held by MQM-P chief Farooq Sattar in Karachi.

Other who announced joining the party included former bureaucrat Javed Hanif, trader Khurram Rasool, Saman Laiq Abbasi, former PTI leader Farooq Dadi, Alamgir Feroz, Taufeeq Kochin, Imtiaz Ali.

Speaking to the media, the MQM-P leader said that the party would approach the Election Commission of Pakistan against all those MNA and MPA who had switched loyalties and joined other political parties.

Farooq Sattar's MQM struggles to step out of Altaf's shadow

"Resignations of all the MNA and MPA that have abandoned us should be sought," he added.

Farooq said that it was the responsibility of the Pak Sarzameen Party leaders to ensure that such MNAs and MNA resigned from parliament.

He further said that the party has deiced to write to the ECP and the Sindh Assembly speaker.
Watch the press conference here:


COMMENTS (1)
Comments are moderated and generally will be posted if they are on-topic and not abusive.
For more information, please see our Comments FAQ