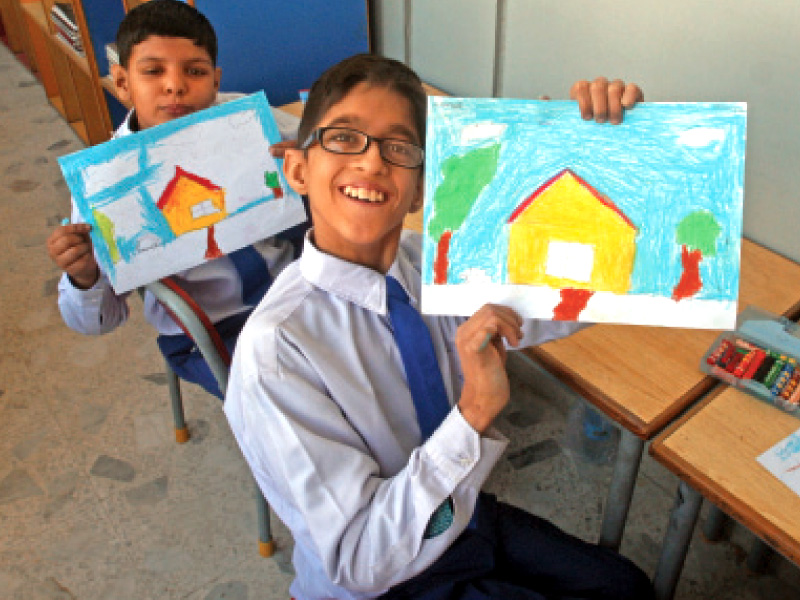 ---
Special Assistant to Chief Minister for Human Rights and Special Education Rehana Leghari visited on Thursday the Deaf Reach School run by the Family Education Services Foundation (FESF), a non-profit organisation that works for the deaf community.

Leghari was accompanied by Special Education Secretary Dr Zulfiqar Shalwani. FESF Executive Director Richard Geary and his wife Heidi briefed her about their techniques of imparting education and vocational training to deaf children in order to make them able to meet their both ends with dignity.

The special assistant to CM was informed that the FSEF was also teaching various skills to the students, including sewing, weaving, embroidery, tailoring, arts and computer operations. Recently, the school has also started to impart training to the students in culinary arts so that they can earn job as chefs at hotels and restaurants.

CADD hands over five buses for special children

Leghari praised and appreciated the FSEF administration for their sincerity and dedication and assured that the Sindh government would come to their help whenever they needed it.

The special education department is striving for the creation of a favourable environment and opportunities for the students with disabilities in every field, Leghari said, adding that the recent inauguration of the country's first government-run autism centre in Karachi was proof of the government's efforts in this regard.

Leghari said she has instructed the staff of the special education department to make all possible efforts to raise the standards of teaching at the government-run schools for special children so that the children studying at those schools come on a par with special children who study at private specialised schools.

Sindh establishes country's first government-run autism centre

Later, the special assistant to CM also attended a seminar to create awareness about palsy at the Special Education Complex, Karachi. The seminar was organised by the special education department in collaboration with the Health and Nutrition Development Society in connection with International Cerebral Palsy Day which is observed on October 6.