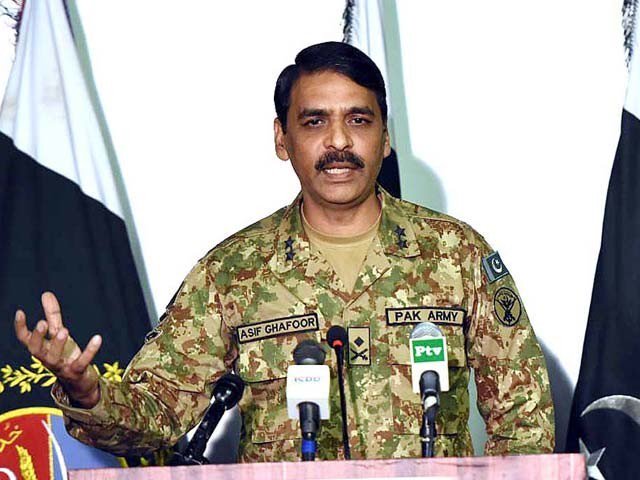 ---
I am also a fundamentalist but not every fundamentalist is a terrorist, Director General of the Inter-Services Public Relations (ISPR) Major General Asif Ghafoor has said.

"Western countries and Indians are also fundamentalists," Maj Gen Ghafoor told students of the University of Karachi during a visit to the campus on Thursday. "Not every terrorist relates himself with fundamentalism," Express News reported.

"If I'm someone who wants everyone to view the world through my perspective, then I'll not be called a fundamentalist, but an extremist," the DG explained. "If I force others to agree to my ideologies, then I'd be called as the one who is prone to violence or terrorism."

The DG stressed: "I do not have to prove to the world that I am a Muslim; it is between me and the Almighty."

In order to be Muslims, he added, we don't have to chant slogans, but prove, through our deeds, what we believe in. "If we adhere to the principles of Islam, the world will recognise Pakistan as an Islamic country."

Court fiasco doesn't portend clash of institutions, says ISPR

Pakistan, he stressed, is one of the most beautiful creations of the Almighty and it is valued the most geographically as well. "When someone wants destruction of a country, then it targets its security forces first."

The DG termed it fortunate to be able to visit the campus, saying he was surprised to notice the number of women students being relatively higher than men.

"It was said that Soviet Union's arrival in Afghanistan posed a threat to Islam," Maj Gen Ghafoor said. "The Soviet [Union] was ousted with the assistance of the US."

However, he added, the US launched an attack on Afghanistan following 9/11. "When those fighting the US did not find refuge [in Afghanistan], they entered Pakistan."

The DG said, "we successfully completed Operation Zarb-e-Azb; we systematically cleansed our areas of terrorists and today, there are no safe havens of terrorists in the country."