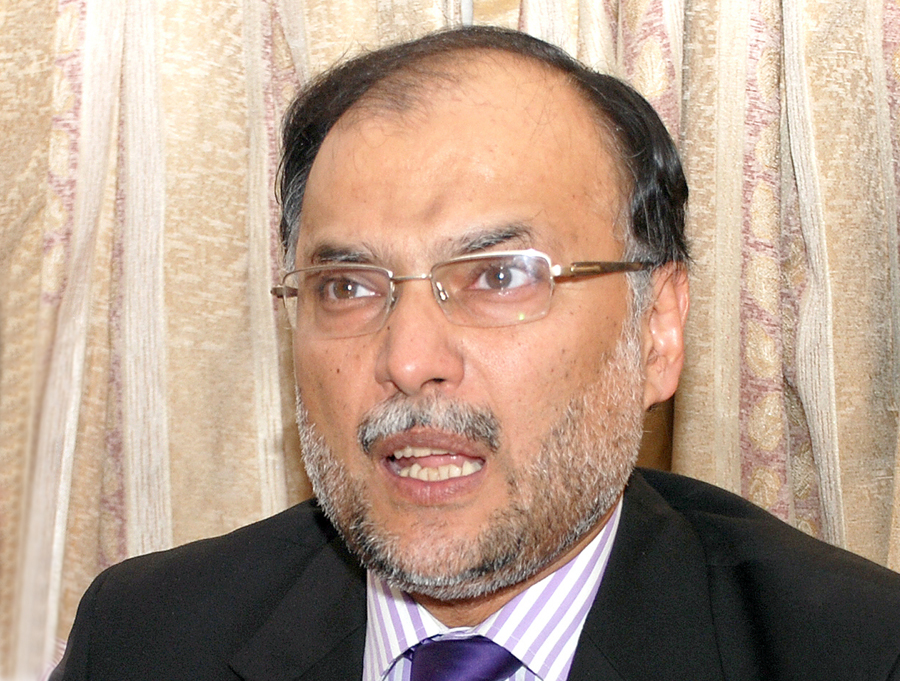 ---
ISLAMABAD: Interior Minister Ahsan Iqbal has said that the China-Pakistan Economic Corridor (CPEC) is the paragon of the long-lasting relationship between Pakistan and China.

The interior minister was addressing a luncheon ceremony held in honour of the outgoing Ambassador of China to Pakistan Sun Weidong.

CPEC going smoothly despite challenges: Ahsan Iqbal

Appreciating the efforts of the outgoing ambassador, Ahsan Iqbal said, "During the tenure of Ambassador Sun Weidong in Pakistan, the CPEC project became a reality. Pakistan and China will foil all the attempts being made by the opponents of the project, who are criticising it without realising its importance for the region as well as the world."

Iqbal, who is also the minister for planning and development, said the CPEC project has played a key role in overcoming energy crisis in the country and those who were opposing it did not want economic prosperity for Pakistan.

The minister was of the view that the corridor would help end the sense of deprivation in Balochistan and the Gwadar port would play a key role in the development and prosperity of not only Pakistan but the entire region.

Iqbal allays neighbours' 'concerns' about CPEC

"The CPEC is not against any country but is aimed at promoting regional trade, development and prosperity," he said.

He said that it was quite encouraging that all the projects under CPEC, which would help meet energy and infrastructure challenges being faced by Pakistan, were nearing completion.

Chinese Ambassador Sun Weidong lauded the leadership qualities of Ahsan Iqbal and said that his efforts to execute different projects under the CPEC as the minister for planning and development could not be forgotten.
COMMENTS (1)
Comments are moderated and generally will be posted if they are on-topic and not abusive.
For more information, please see our Comments FAQ