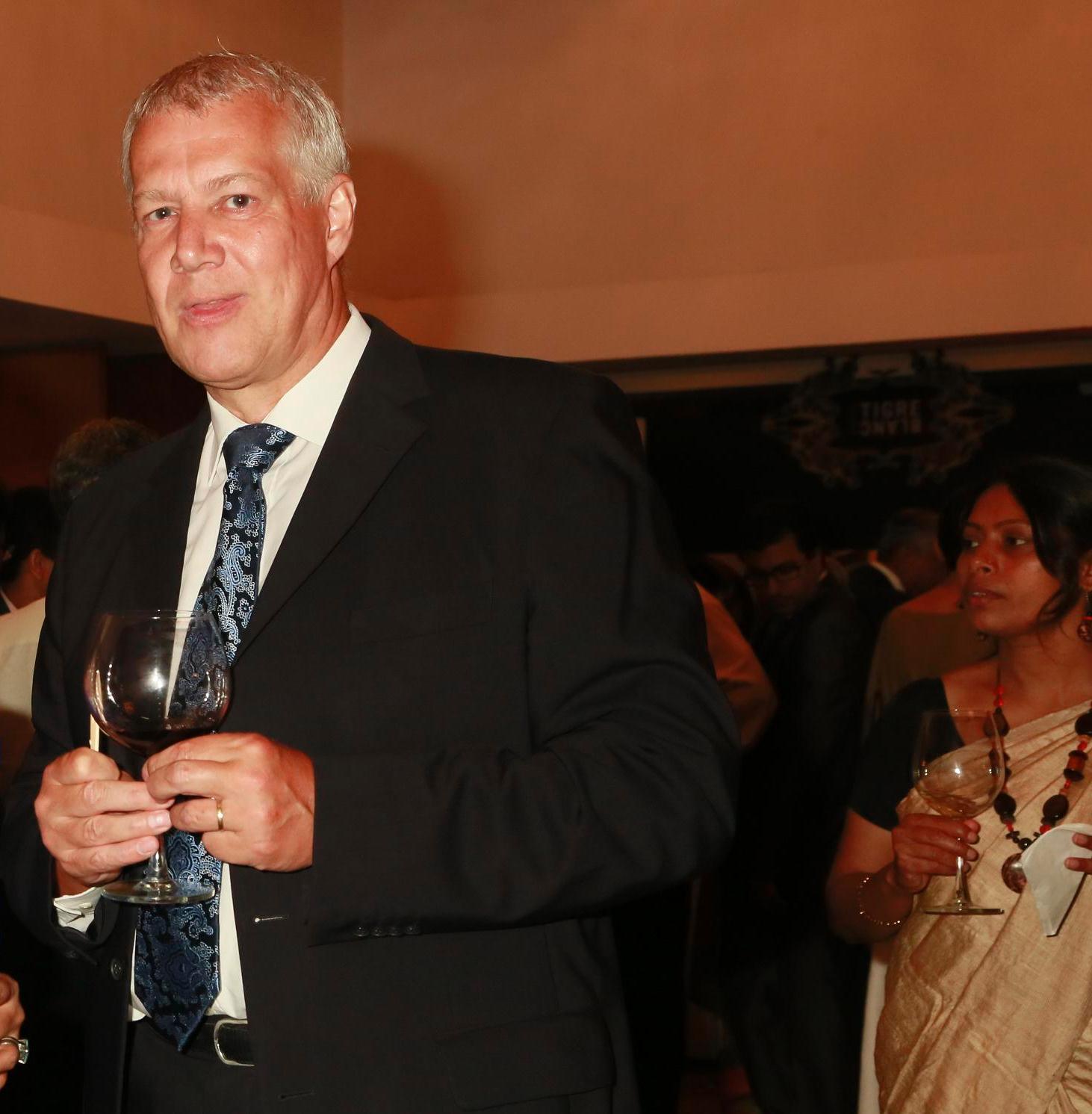 ---
KARACHI: 'German Unity Day' is celebrated on October 3 every year to commemorate the reunification of Germany. This year, owing to the date falling on a weekday, German Consul-General Rainer Schmiedchen held the celebrations three days late, on Friday in Karachi.

The stifling October heat did not dampen the mood of the attendees and the evening saw teachers, journalists, artists, politicians and German dignitaries gather under the moonlit sky.

The consul-general, in his brief speech, spoke about the void left behind by Dr Ruth Pfau and how she was a role model of a successful German Pakistani relationship. "I was proud to host Dr Pfau as my guest in 2015 and 2016. We miss her medical expertise and her modesty, as well as her warm hearted sense of optimism and humour," he said.

He reiterated his statement from Election Day in September - the day Germany's right wing nationalist party, Alternative for Deutschland, was elected to the Bundestag - reassuring the audience that Germany's foreign policy would undergo no major change.

A moment that changed history

Schmiedchen spoke about the many areas of mutual cooperation between Germany and Pakistan which would strengthen the economy and address social issues ranging from human rights to religious intolerance.

He spoke about the many cultural exchange programmes taking place, particularly thanking Goethe Institut Pakistan Director Stefan Winkler and the institute's effort to promote German language in the country, while also mentioning the upcoming Karachi Biennale. Schmiedchen highlighted the contributions Germany has made for CPEC projects and the work of different German pharmaceuticals. He thanked his team at the consulate and lauded them for always backing him up.

He also thanked Governor Mohammad Zubair, who was present on the occasion. "My last and perhaps most important observation of tonight, is related to the government of Sindh and to you Mr governor. Let me tell you, we Germans enjoy the easy way of communicating with you and the support we are getting for many projects, notably in security matters. Please take a big thank you from me in the name of many Germans," he said.

The speech concluded with the cutting of a cake decorated with the flags of both countries. Senator Sherry Rehman, MNA Farooq Sattar, Sindh Assembly Speaker Agha Siraj Durrani, Chief Minister Murad Ali Shah and the governor joined Schmiedchen on stage to cut the cake. The evening ended with casual interaction between the distinguished guests and dinner.
COMMENTS
Comments are moderated and generally will be posted if they are on-topic and not abusive.
For more information, please see our Comments FAQ