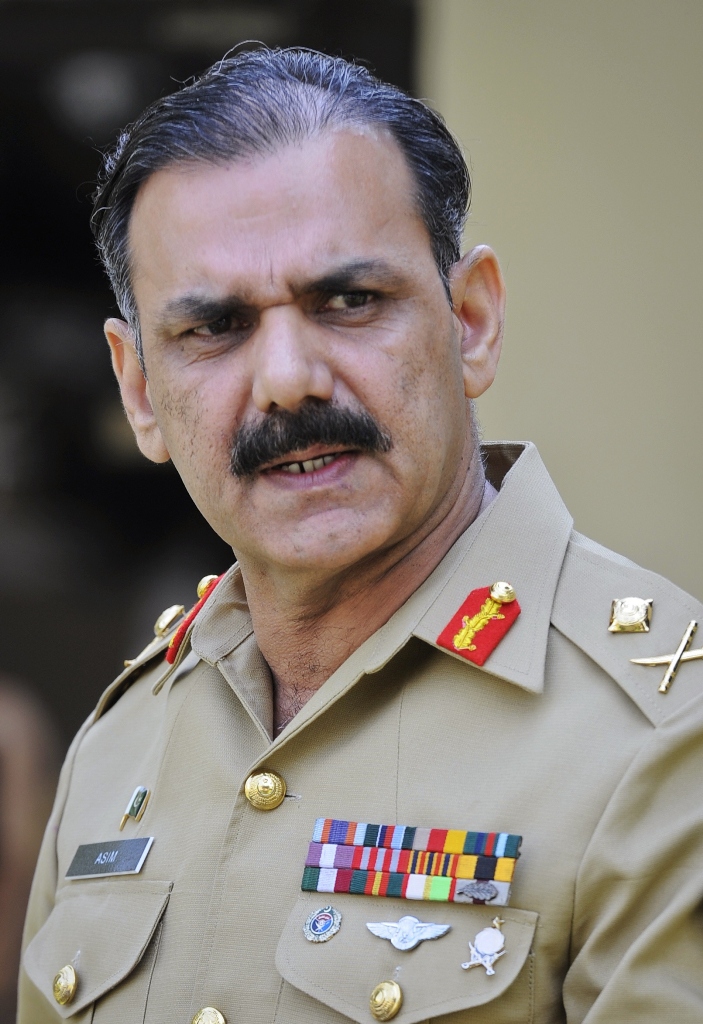 ---
QUETTA: Lieutenant General Asim Saleem Bajwa took over as Commander of the Southern Command during an impressive ceremony at command headquarters in Quetta on Friday.

Bajwa took over his new responsibilities after the outgoing commander, Lieutenant General Aamir Riaz passed the command baton on to him. General Riaz will now assume the command of the Lahore Corps.

The change of command ceremony was attended by Balochistan Chief Minister Sanaullah Zehri, provincial minister Jhangez Marri, general officers commanding of 41 and 33 garrisons, Inspector General Frontier Corps Major General Nadeem Anjum, and senior military and civil officers.

Maj-Gen Asif Ghafoor named DG ISPR

Speaking at the ceremony, General Riaz dilated on the prevailing situation in the province. He said that law and order has been restored to a great extent which paved the way for progress in the province.

"Balochistan faced lots of challenges, but by the blessings of Allah and the joint efforts by civil and military leadership and security forces it succeeded in meeting these challenges," Riaz said, adding that the province still faced difficulties but would overcome them as efforts were afoot in this regard.

He warned that enemy was using all tactics to harm Pakistan and striking at easy targets as they did the other day – a reference to the suicide bombing at a shrine in Jhal Magsi. "Though we are passing through war-like situation, we are determined not to give up and fight against the elements, who wanted to harm our country," he added.

India scaling up violations along LoC: Bajwa

He offered olive branch to the disgruntled elements, who were still hiding in the mountainous terrain, and said if they wanted to join the mainstream, the government would welcome them as honorable citizens of the country.

"We will give them warm welcome with the status of honorable citizen, who wanted to come back from mountains," he said, adding that with the joint efforts of military and civil leadership, security forces and support of civil society peace was returned to Balochistan.