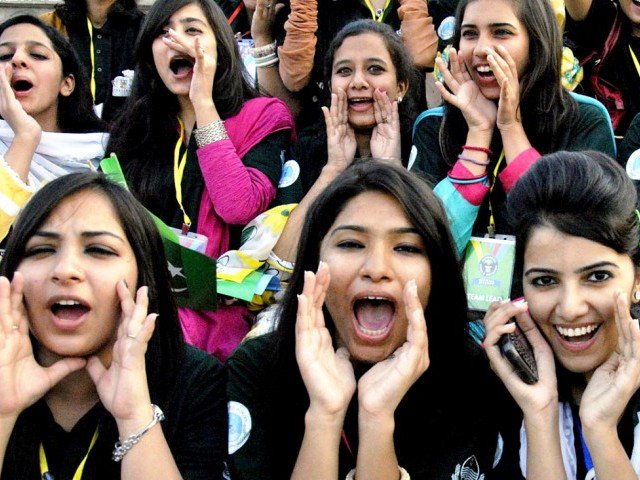 ---
PESHAWAR: Khyber-Pakhtunkhwa Chief Minister Pervez Khattak unveiled the trophy of the National Youth Carnival Mega Challenge 2017 at the Nishtar Hall in Peshawar on Thursday.

Khattak said this will be the baggiest event for youth in the province with a purse of Rs5 million. Moreover, he said that they had widened the pool of the National Youth Carnival, opening it up to students from colleges, public and private universities of K-P and the rest of the country with the carnival expected to see 30,000 youngsters participate in 30 different skill-development activities.

Dilating on the province's youth policy, the chief minister said that their government was focusing on youth development and had allocated Rs1 billion for the purpose.

In this regard, he added that the government was working on expanding the six to seven playgrounds to 120 grounds, of which 70 grounds have been completed.

Khattak explained that the National Youth Carnival, which first began in 2013, will be organised in three different phases this time. First at the district level, then at the regional level and then the national level.

"The aim and objective of the entire exercise is to provide ample opportunities to the students to come and explore their hidden talent," Khattak added.

He lauded the organisers for regularly holding the carnival. He also appreciated the National Accountability Bureau (NAB) for joining hands as the organising partner of the carnival.

K-P Sports Minister Mehmood Khan stated that apart from just sporting activities, they had included categories such as drama, thematic art, paintings, calligraphy, short films, Urdu singing, English singing, Pashto singing, folk dances, music band, recitation, spelling bee, sell-it, na'ats, English and Urdu declamation contests, Urdu essay writing, , Pashto essay writing, debates, quiz competition, business planning, advertisement making, stand-up comedy, extraordinary or unique talents, console gaming, chess and photography.

Further cultural shows, education expos, city visits and other activities will be part of this year's carnival.

He announced that competitors would be provided accommodation; refreshments and intra-city transport free of cost.

Published in The Express Tribune, October 6th, 2017.