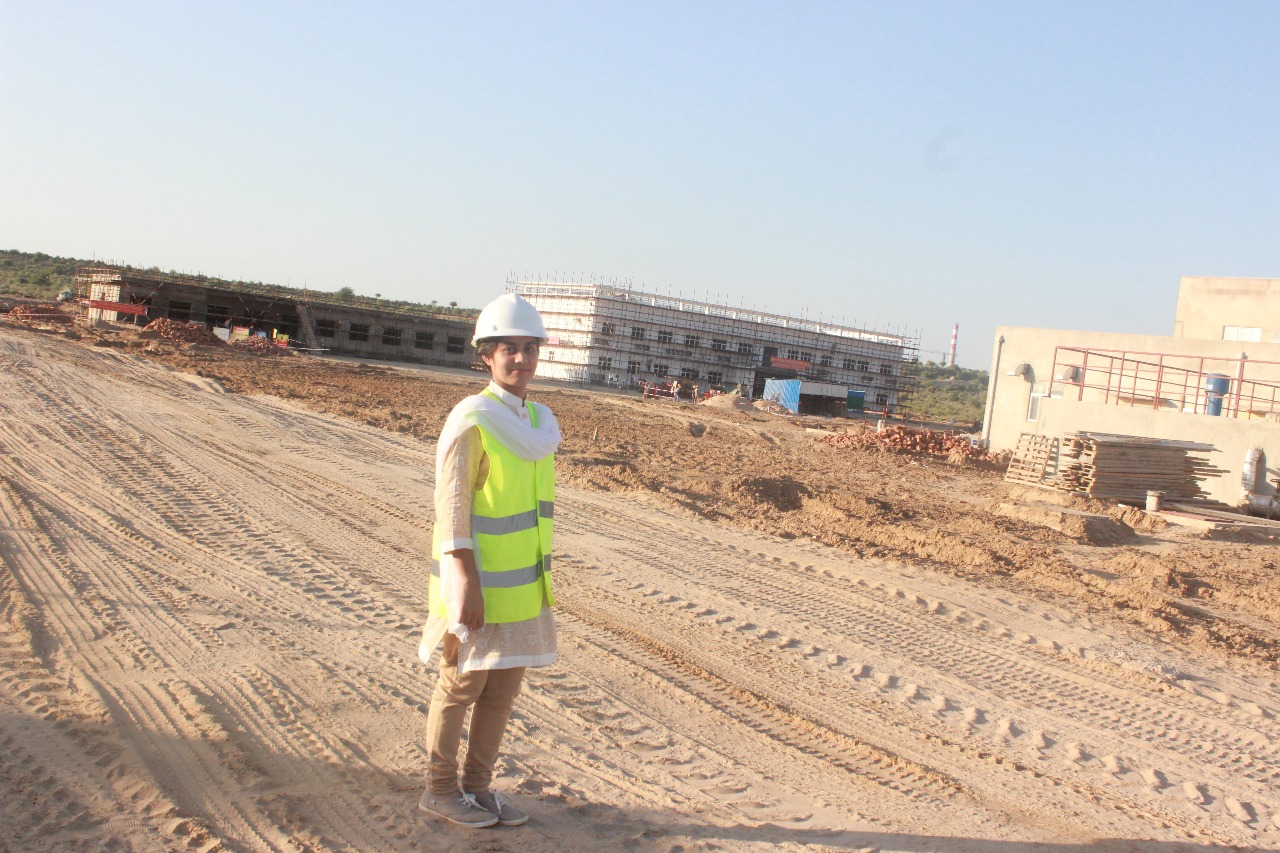 ---
THARPARKAR: When Kiran Sadhwani opted to study engineering she had no idea that one day she would have the privilege of becoming the first Thari girl to be appointed an engineer at the Thar Coal Project and that her dream to serve her region would come true.

After completing her BS from Mehran University of Engineering Technology, Sadhwani applied for the job after she learnt of openings in the project. She could have easily gotten a job in Karachi or another big city after graduation but she preferred to work for her region and serve her community.

Talking to The Express Tribune, the 23-year-old said she was selected out of a pool of 4,000 candidates about eight months ago. The recruiting process was tedious and, after each stage, she feared she would fail, but she continued to pass every process successfully. "I proved that a Thari girl is equally competent, despite all the issues she faces in the region."




Out of 25 successful candidates, Sadhwani is the only female working at the site. "When I came for the final interview my father insisted I would have to commute every day as he wouldn't allow me to live near the site where many other officers and workers live," she said.

"I wanted to reside at the site so I could visit the mining site easily and learn in the field. I didn't want to live in my comfort zone by just confining myself to office work so I persuaded my father to allow me to stay there," she explained.

Sadhwani's father, who then visited the site and met the officials at the site, allowed his daughter to live there. Now Sadhwani visits her home in Mithi every fortnight. "I was over the moon as I had got the opportunity and a platform to prove myself," she said. In Tharparkar women are kept in their comfort zones and Kiran wanted to leave hers.

In a first, women replacing men in truck-driving jobs in Thar coal mine

"Just like most parents, my parents also wanted me to study medical as engineering was too difficult a profession for a girl. It was the first challenge I faced but after continued efforts I succeeded in persuading them," she explained. "I told them it's not just medical or teaching professions where women can work and excel. It is actually their passion that leads to success," Sadhwani said.

It is very important to change peoples' mind-set, which is not an easy job in Thar, not even for the hundreds of non-governmental organisations working in the region.




Sadhwani, who belong to the Lohana - a Hindu community - was the first girl in her community to study engineering or even to attend a university. Born into a middle class family in Mithi, she received her primary and intermediate education in her hometown and later went on to study at Mehran University of Engineering Technology.

Apart from her work, Sadhwani loves to volunteer. For the first time in the country's history, when the Sindh Engro Coal Mining Company (SECMC) launched its Female Dump Truck Driver Programme near the town of Islamkot in Thar, Sadhwani visited several villages to motivate women to apply for the job and empower themselves. "Not all women who are working as dumper drivers are poor or in dire need of money. It is just that they want to work and earn a living for themselves and improve the lives of their families," she explained.

Sadhwani loves to play table tennis, read books and listen to music. In the future, she hopes to continue to work for Thar's prosperity and development.
COMMENTS (22)
Comments are moderated and generally will be posted if they are on-topic and not abusive.
For more information, please see our Comments FAQ