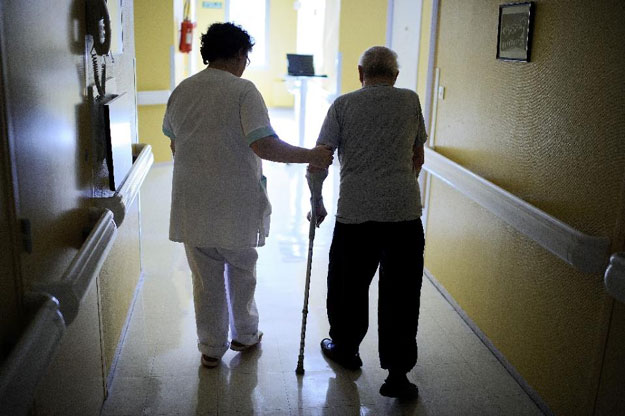 ---
ISLAMABAD: Rights of senior citizens are flouted with rampant abandon in the country with around 20 per cent of aged people struggling with their everyday basic needs such as food and shelter, a national level research study said.

It further discovered that older women were at a greater disadvantage to men.

The first ever national-level research on the rights of older people 'Moving from the Margins: Promoting and Protecting the Rights of Older Persons in Pakistan', has been conducted by the HelpAge with the collaboration of British Council. A concise version was shared on the eve of International Day of Older People (falling on October 1) with the full report expected to be launched later this year.

Initial findings of the study show that around a quarter of senior citizens, or around 25 per cent, struggle with everyday basic needs for healthcare and medicine. Women fare worse than men in this respect. Around 24 per cent of older women struggle in accessing basic needs such as food and shelter.

Around one-half believe that younger members of the family have a greater ability to pay for their healthcare.

One out of ten senior citizens believe that they have been looked down on are treated in a humiliating, shameful or degrading way because of their age. Similarly, a large proportion of older people believe that their family members make important decisions about them without their permission or consent.




"Pakistan urgently needs to develop clear and comprehensive institutional arrangements for the protection of human rights of older people, including guaranteed minimum pensions for everyone and specialised and affordable geriatric health care provisions," said Dr Asghar Zaidi, the lead researcher and a professor of International Social Policy at the University of Southampton.

"People should not lose their human rights as they grow older. For example, it should not be acceptable to deny people the opportunity to work or have access to healthcare services and education purely because of their age" he added.

"Age discrimination should not affect negatively on older people's access to humanitarian assistance and importantly on their ability to remain independent and in control of their own lives."

Pakistan ranks depressingly low in the Global Age Watch Index: ranking in at 92 out of the 94 countries on the index.

The country has the unwanted record of having one of the lowest pension income coverages in the world. It ranks particularly low with respect to the health of older people, with a relatively low life expectancy and even lower healthy life expectancy.

Pakistan also ranks low with respect to satisfaction of older people and social connectedness, civic freedom and public transport.

Ageing is strongly focused on by international development now. It is clearly recognised in the Sustainable Development Goals (SDGs) which call for leaving no one behind and ensuring that development goals are met for all segments of society, at all ages - young and the old.

Ageing cuts across the goals on poverty eradication, good health, gender equality, economic growth and decent work, reduced inequalities and promoting sustainable cities.

Pakistan is also party to a number of human rights treaties which stress on the rights of senior citizens. These include the Madrid Plan of Action on Ageing 2002, which calls for older people to have a secure income, access to healthcare, a safe place to live, and an opportunity to participate in the community.

But as of today, only a few policy instruments have been developed to address issues associated with the well-being of older people.

Published in The Express Tribune, October 1st, 2017.
COMMENTS
Comments are moderated and generally will be posted if they are on-topic and not abusive.
For more information, please see our Comments FAQ