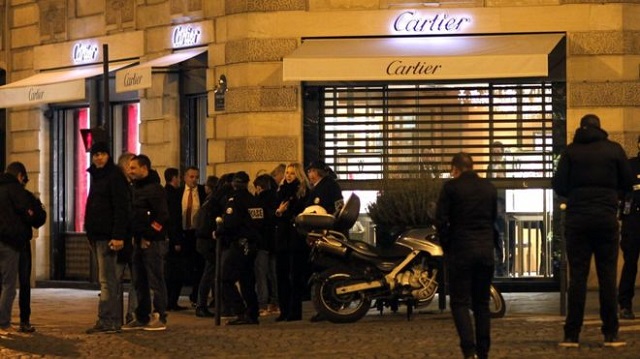 ---
Three jewel thieves have been imprisoned for up to 15 years for two robberies in Paris.

The first theft took place in 2013, where the burglars snuck away with jewelry worth millions of Euros from a De Beers outlet. However, another robbery a year later ended in a gunfight with the police.

Kendall Jenner robbed of millions in jewellery

According to prosecutors, investigations proved similarities between the two raids, which resulted in the two men being charged for the previous robbery as well. Dominique Vilaca, involved in both the incidents, was sentenced to 15 years in prison, along with Ismalia Fofana, 26, who was in involved in the 2014 robbery.

The court heard how the two burglars had raided the De Beers outlet in the expensive Printemps department store in central Paris in February 2013, stealing jewelry worth approximately 3.78 million euros (£3.3m). No one was hurt during the incident.

However, the heist in November 2014 followed an exchange of fire between the two thieves and the police as the robbers tried to escape the Cartier store with jewelry worth more than eight million euros.

400 Viking objects stolen in Norway museum heist 

A staff member was taken hostage. The police chased them across the city before they surrendered. The court heard that Dominique Vilaca fired seven shots to escape the police.

This article originally appeared on the BBC.
COMMENTS
Comments are moderated and generally will be posted if they are on-topic and not abusive.
For more information, please see our Comments FAQ