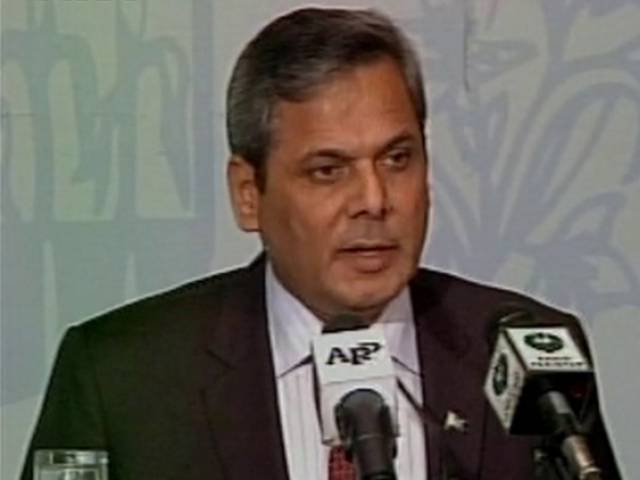 ---
ISLAMABAD: Pakistan on Thursday objected to the US plan seeking greater role of India in Afghanistan, accusing New Delhi of playing role of a spoiler in the war-torn country.

Briefing media in the backdrop of recent visit by US Defense Secretary James Mattis to New Delhi, Foreign Office spokesperson Nafees Zakaria said India, under the garb of development assistance, had used the Afghan soil to carry out subversive activities inside Pakistan.

"RAW [Research and Analysis Wing] of India has developed a clandestine nexus with terrorist groups based in Afghanistan, like the TTP [Tehreek-e-Taliban Pakistan], the JuA [Jamaatul Ahrar] and the ETIM [East Turkestan Islamic Movement] etc," he said.

India maintains close contacts with TTP through Afghan soil: FO

Zakaria said these groups were being used to foment unrest and orchestrate terrorist attacks in Pakistan and other regional countries. "We have evidence to this effect, which was shared with the US, the UN secretary general and also with the Afghan authorities."

He said Indian sponsored terrorist groups in Afghanistan and their directed terrorist activities inside Pakistan were no secret. He also referred to a recent story that appeared in the Hindustan Times.

In the report it was argued that despite pressure from the US, India would not sever its ties with the TTP, JuA and other terrorist groups in Afghanistan, which RAW uses to carry out terrorist attacks in Pakistan.

On the recent statements of the Indian army chief that his country might carry out more 'surgical strikes' against Pakistan, the spokesperson insisted that India had been lying about the issue.

He said after Indian claims of surgical strikes on September 29 last year, Pakistan army took international and local journalists to the Line of Control (LoC) to expose its claims. The spokesperson, however, urged the international community to take notice of the threatening tone of India.

Despite tiff, FO rules out Pakistan-US divorce

Zakaria said India continued with unprovoked ceasefire violations at LoC and working boundary, targeting civilians deliberately. Replying to a question, he rejected any organised presence of the Middle Eastern terrorist outfit Islamic State or Da'ish in Pakistan.

Khawaja Asif criticised

Meanwhile, members of the National Assembly Standing Committee on Foreign Affairs criticised Foreign Minister Khawja Asif for his statement that Pakistan must 'put its own house in order' in reference to war on terror.

Members of the panel, which elected Khusru Bakhtiar as the new chairman, said the foreign minister's remarks undermined Pakistan's enormous sacrifices in the fight against terrorism.

PTI MNA Shireen Mazari was particularly critical of Khawaja Asif's statement saying that with ministers like him Pakistan did not need any 'external enemies'.

She questioned motive behind Asif's controversial statement. "We need to know whose agenda is he working on," the outspoken PTI MNA demanded.  Some of the members demanded that the foreign minister be summoned in the next committee meeting for an explanation.


COMMENTS (3)
Comments are moderated and generally will be posted if they are on-topic and not abusive.
For more information, please see our Comments FAQ