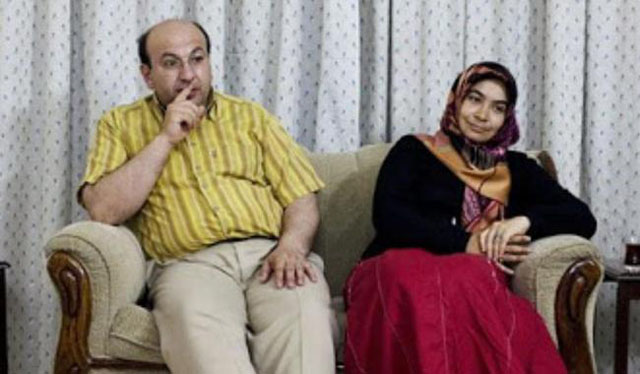 ---
LAHORE: A former principal of a Pak-Turk School was taken away along with his family by unknown people from his residence in Wapda Town in the early hours of Wednesday.

Mesut Kacmez was reportedly kidnapped by about 15 people in plain clothes who came in vehicles without number-plates but with revolving blue lights usually used by police.

He had sought asylum in the country since Pakistan revoked the visas on the request of the Turkish government of foreign nationals working at the Pak-Turk International Schools. Turkey blamed US-based preacher Fethullah Gulen for a failed coup in July 2016 and launched a crackdown against his supporters globally. The Pak-Turk schools were administered by a foundation linked to Gulen.

Turkey orders 79 school employees detained in post-coup probe

A neighbour and former colleague of his was also picked up after he tried to intervene, blindfolded and taken to an unidentified location but later released at the gate of the housing society.

[fbpost link="https://www.facebook.com/erenya61/posts/866376750190467"]

The matter came to the surface when the man shared a statement online.

"I am Fatih Avci, a Turkish language teacher by profession and currently an asylum seeker placed under the protection of the UNHCR since November 2016. I live upstairs from Mr Mesut Kacmaz and his family. Mr Mesut Kacmaz is a colleague and we both hold UNHCR asylum seeker certificates along with our families," he said.

He said he heard commotion downstairs at about 2.10am. "I rushed down and witnessed that the door to Mr Mesut's portion was open and there were about 15 plain-clothes 'police officers' inside. Out of fifteen, five were lady constables.

They did not conduct any search-and-seize procedure, nor did they turn the house upside down. The 'police officers' were pushing and shoving to arrest them.

I saw Mrs Meral, Mr Mesut's wife, lying on the floor and two lady constables were pulling her to get her on her feet. The couple's two teenage daughters were weeping loudly and some other 'police officers' were trying to push Mr Mesut, who was protesting the raid, towards the door."

In to thin air: Turkish national goes missing

Avci said that when he protested, he was detained. He and the members of the Kacmaz family were blindfolded, handcuffed and forced into Toyota Hilux pickups, he said. Kacmaz suffered "some blows on his face" during a scuffle, he said.

Avci said they were taken to a bungalow where an alleged 'officer' told him: "We have nothing to do with you. Your name is not on our list. We will set you free." He was blindfolded again and driven back to his housing society's gate.

A former senior official of Pak-Turk school confirmed that the family was missing.

DIG Operations Dr Haider Ashraf and Sadar SP Rizwan Gondal did not respond to requests for comments.

However, Sattokatla SHO Hammad Akhtar said he had not received any application about the issue. He said police were aware of the Turkish family living in the area.

The official conjectured that the Turkish family might have been picked up by law enforcement agencies for deportation to their country because they were living here illegally without visa.

The Human Rights Commission of Pakistan (HRCP) urged the government to immediately release the family and desist from deporting them, claiming that there were credible reports of other Turkish educationists being arrested upon their arrival in Turkey and their subsequent torture.

According to a statement issued by the HRCP, the UNHCR certificate permitted the former school director and his family to stay in Pakistan till November.


COMMENTS (4)
Comments are moderated and generally will be posted if they are on-topic and not abusive.
For more information, please see our Comments FAQ