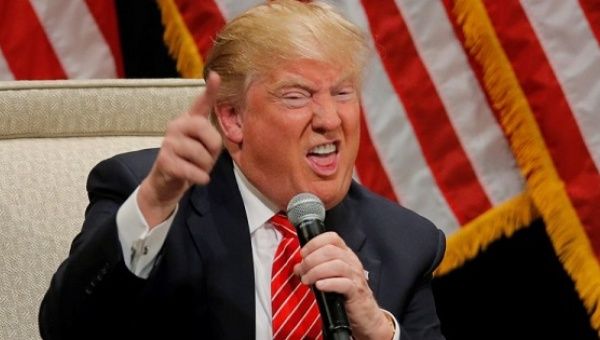 ---
WASHINGTON: US President Donald Trump on Tuesday urged the European Union to follow America's lead in slapping sanctions on the "oppressive" regime of Venezuelan President Nicolas Maduro.

"We hope our friends in the EU will soon follow the United States, Canada, and many Latin American nations, in sanctioning the Maduro regime," Trump told a joint press conference with Spanish Prime Minister Mariano Rajoy.

"The citizens have endured immense starvation, suffering and dangers, political unrest, under the oppressive socialist regime," added the US leader.

Washington has slapped sanctions on the crisis-stricken country -- including on Maduro himself -- and days ago added Venezuela to a new list of countries targeted by a US travel ban.

Rajoy said his government was spearheading efforts within the EU to push for sanctions against Caracas.

Venezuela slams US travel restrictions as 'psychological, political terrorism'


"What is happening in Venezuela is unacceptable," he said. "Traditionally it was a democratic country and at this time it is no longer a democratic country. They're political prisoners."

"Sanctions are important," he added. "It is important there is an international coalition so democracy is restored.

Venezuela has denounced the US sanctions and the travel ban announced this week, which the foreign ministry described as a form of "psychological torture."