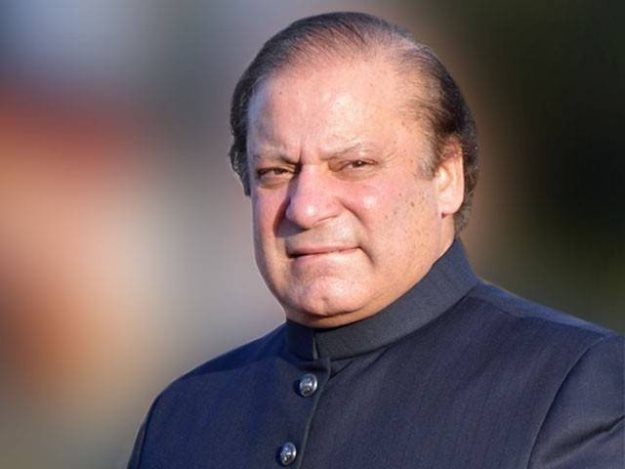 ---
The Tahirul Qadri-led Pakistan Awami Tehreek moved the Supreme Court on Monday seeking placing the names of deposed PM Nawaz Sharif and his family on the exit control list (ECL).

A petition on behalf of the PAT was filed by lawyer Makhdoom Niaz.

The petitioner maintained that if Nawaz and his family left the country, it was unlikely that they would return to face the National Accountability Bureau (NAB) references filed against them with an accountability court.

The court was requested that the names of the former PM and his family be placed on the ECL until the proceedings of the accountability court against them were under way.

Earlier in the day, Nawaz returned to Pakistan from London, where his wife is undergoing treatment for lymphoma.

Sharif family receives accountability court's summons

Accountability Court Judge Muhammad Bashir has twice summoned Nawaz, his sons Hassan Nawaz and Hussain Nawaz, daughter Maryam Nawaz and son-in-law Captain (retd) Muhammad Safdar for September 19 in three references filed against them by NAB.

The court also summoned Finance Minister Ishaq Dar on September 20 for allegedly possessing assets beyond his known sources of income in one reference filed against him in line with the Supreme Court's April 28 judgement.

The former premier and his sons have been named in three references – Avenfield Flats, Flagship Investment Limited and 15 other companies as well as Al-Azizia Company Limited and Hill Metals Establishment – while Maryam and Safdar have only been named in the Avenfield reference.

The trial begins: Court summons Sharif, sons on 19th in graft cases

In its July 28 judgment, the apex court had directed the top graft buster to file references against the five Sharif family members within six weeks.

The NAB filed one reference against Sharif, Hussain, Hassan, Maryam and Safdar relating to the Avenfield Flats comprising Flat No 16 and 16-A, 17 and 17-A at Avenfield House in Park Lane area of London.

Al-Azizia Steel Company, Hill Metal Company, Flagship Investment Ltd and other companies references are only against the three-time former PM and his sons. Dar is facing only one reference over possession of assets beyond known sources of income.


COMMENTS (2)
Comments are moderated and generally will be posted if they are on-topic and not abusive.
For more information, please see our Comments FAQ