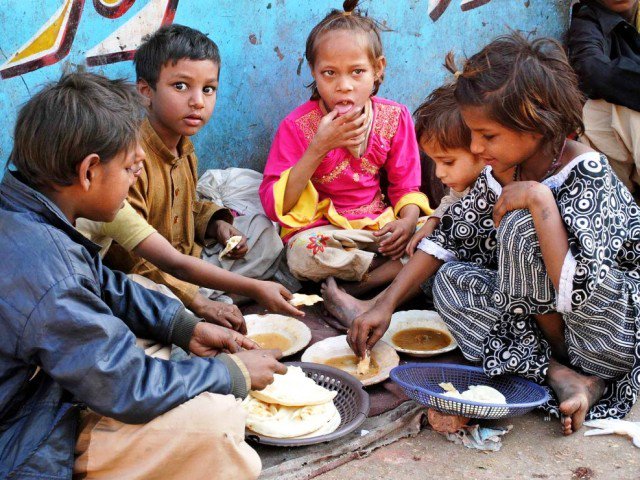 ---
Uniting the Pakistan Tehreek-e-Insaf (PTI) and the Pakistan Muslim League-Nawaz (PML-N) on a common platform is an impossible dream you might argue, especially after the divisive election last weekend.

Many of us forgot that both the parties were batting for the same team: Team Pakistan. One party might govern like Shahid Afridi and the other like Misbahul Haq. However, both put runs on the same team's scoreboard at the end of the day. This is exactly why we – the Pakistani people – need to advocate for a united platform for united causes. Let us just start with street children.

Pakistan's Street Child World Cup heroes used, abused and forced to scrape a living

Street children in the country are at once visible and invisible. We can see them everywhere and yet we do not hear their voices in our national conversation…take the example of our prime time television chat shows, for instance. It becomes up to the Pakistani people then, to give the voiceless a voice.




For our politicians, the issue of street children is not an issue, which divides us. By definition, politicians will highlight differences, not similarities, in their policies and priorities. Pakistanis too can only give charity to these children while they sip chai (tea) at any dhaba (a roadside eatery). Nevertheless, these children need a chance more than our charity.

Here is how Pakistanis can help street children in their individual capacity:

Listen to their stories: Every child on the street has a story. Before or after you give charity to a street child, talk to them. Find out where they live, what their parents do and whether they have ever been to a school. These stories open our heart to helping such children beyond just the spur of the moment donation.

35 pictures that will make you want to change the future of Pakistan's street children

Support their supporters: There are men and women out there who have dedicated their lives to back street children institutionally. Institutions like 'The Citizens Foundation' and the 'Orange Tree Foundation' need resources and volunteers to change the long-term future of the underprivileged children.




Adopt a child: Many of us can go a step further. One such organisation doing an excellent work in this space is the IMKAAN Welfare Organisation, which enables underprivileged children to find loving homes. The organisation was created after startling statistics were shared by the Edhi Foundation on the number of children that die and are abandoned on our streets. IMKAAN's vision is to ensure that no child is murdered or left to fend for his or herself, as well as, offering support prior to, during, and after adoption.

Seek political unity:  No matter what your political persuasion is, everyone in Pakistan wants to help street children. For all the energy and effort politicians spend on criticising each other, they can be together and serve them as a team as no matter who loses the elections in 2018, Pakistan's street children must win.

The irony of supporting a cause that is so present in our everyday lives and drives is that we become numb to the sight of these children. But, if we do not give these helpless children a voice, no one else will.



M Bilal Lakhani is the recipient of the James A Wechsler Award for International Reporting and a graduate of Columbia University's Graduate School of Journalism. He tweets @Mbilallakhani