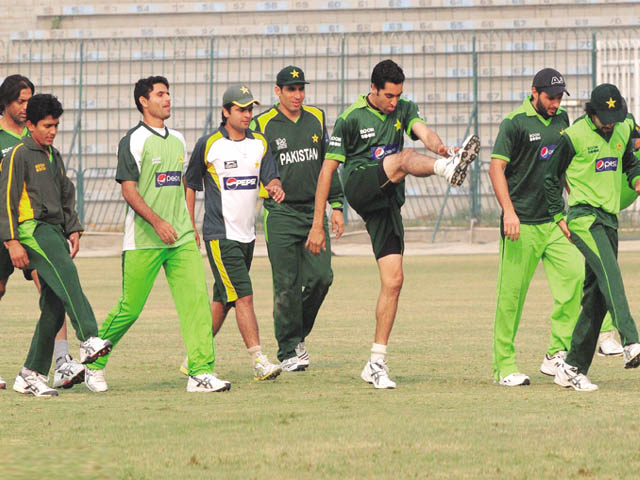 ---
LAHORE: The Pakistan Cricket Board (PCB) Chairman Ijaz Butt has swept away all match-fixing allegations made against the Pakistan team by confirming that neither the board nor the International Cricket Council (ICC) has any evidence against any players.

"The Australian tour chapter is now closed and we have finished our inquiry," said Butt. "We have found no evidence of any match-fixing during the tour. The ICC has the right to investigate any series or any match but as far as the Australia tour is concerned, it has already said there was no evidence. We set up a committee to evaluate the Australian tour and now an independent judge is dealing with the matter, so we'll wait for his report."

Lord Condon, the outgoing head of the ICC's Anti- Corruption and Security Unit, revealed that investigations were still ongoing to determine Pakistan's performance on the tour and whether there existed any irregularities.

The Express Tribune has learnt that Condon had also contacted Pakistan's Senate Committee on Sports to exchange thoughts on match-fixing after the committee expressed its intentions to contact the ASCU to confirm Pakistan's involvement in match-fixing.

Chairman National Assembly Committee on Sports Iqbal Muhammad Ali Khan admitted that they do not have any evidence regarding matchfixing in Pakistan cricket but they were following the inquiry committee report and the leaked video to probe into PCB's and the cricket team's matters.

"We did not claim that we have evidence regarding matchfixing," Khan told The Express Tribune. "We just want to sort out the mess which is after all affecting our country's image.

"Player power is responsible for the situation the team finds itself into at the moment. A player, who represents the county, gains a lot of money as well as popularity. But the leaked inquiry committee video revealed so many odd things about the team and that questions the loyalty of the players. Other than that, we don't have any kind of evidence to prove match-fixing allegations against an individual.

"The PCB should constitute an inquiry committee without having a single member from their board and instead choose impartial retired judges to look into the matter and sort it out as soon as possible.

"I don't know why the media is giving an impression that we're summoning Pakistan cricket officials to question them on match-fixing.

"In our meeting tomorrow, we'll discuss player performance as well as the ongoing blame game that seems to have wrecked our dressing room environment as it was made quite obvious from the video that was leaked to the media."

Published in the Express Tribune, May 22nd, 2010.
COMMENTS
Comments are moderated and generally will be posted if they are on-topic and not abusive.
For more information, please see our Comments FAQ