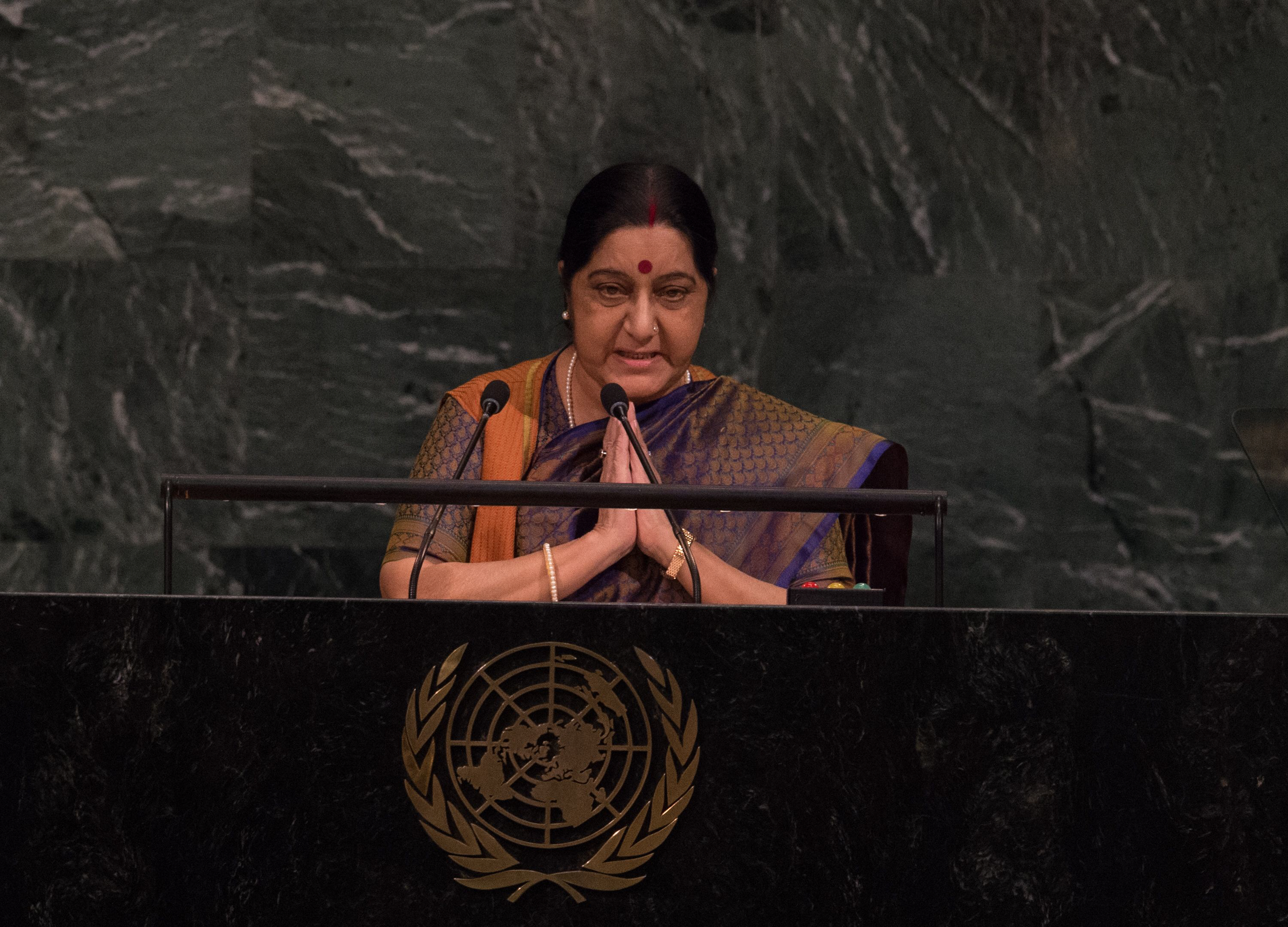 ---
UNITED NATIONS: India responded with resentment on Saturday to Prime Minister Shahid Khaqan Abbasi's assertions of brutality in Kashmir, with its foreign minister accusing Pakistan of snubbing its offers for dialogue in the past.

Addressing the annual United Nations General Assembly session, Indian Foreign Minister Sushma Swaraj rejected Prime Minister Abbasi's claims against India, made at the world body on Thursday, of state-sponsored terrorism and violation of human rights.

"Why is it that today India is a recognised IT superpower in the world, and Pakistan is recognised only as the pre-eminent export factory for terror?" she said.

Stop fuelling terror in Pakistan, PM tells India

Abbasi had urged the UN secretary general to appoint a special envoy for Kashmir and accused India's military of brutality in a crackdown against anti-India activists.  He said hundreds of Kashmiris had been killed or injured and shotgun pellets had blinded and maimed others.

"We produced scholars, doctors, engineers. What have you produced? You have produced terrorists," Swaraj said.

According to India media, Swaraj told the UNGA that India had offered dialogue with Pakistan but Islamabad did not reciprocate.

"Mr Modi, from the moment he took his oath of office, offered the hand of peace and friendship," she said.

Pakistan, she continued, had allowed the joint decision in 2015 to have a comprehensive bilateral dialogue, proposed by former prime minister Nawaz Sharif.

"Pakistan is responsible for aborting that peace process," she alleged.


COMMENTS (1)
Comments are moderated and generally will be posted if they are on-topic and not abusive.
For more information, please see our Comments FAQ