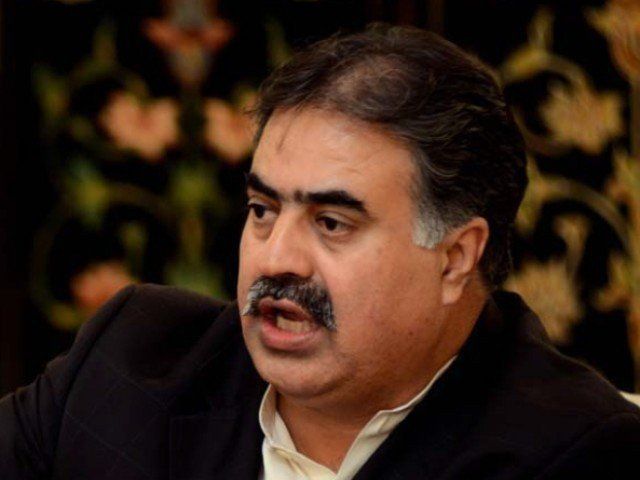 ---
Balochistan Chief Minister Nawab Sanaullah Khan Zehri has said that the provincial government considers journalists an important part of society and strives to solve their problems.

Talking to journalists at the oath-taking ceremony of the Quetta Press Club's office-bearers, he said the grants released for journalists should be spent on their welfare by their organisations.

He said that the journalists' housing schemes would be expanded in accordance with the increase in their number.

On the occasion, the chief minister announced 15 jobs for journalists' children and 125 laptops for journalists.

The club's president Razaur Rehman said the journalists of Balochistan were living in miserable circumstances as their financial and social condition had deteriorated. Their problems were related to housing, welfare, medical facilities and wages, he said.

He said the chief minister had promised to solve the problem of the housing scheme on a priority basis 19 months ago. The file had been with the chief secretary for the past two months without any progress, he complained.

CM thanks Gen Qamar for army's effort to restore normalcy in Balochistan

He said he was thankful to the provincial government, especially Zehri, for raising the advertisement budget to Rs260 million, but the journalists were still not getting adequate wages. The said the indigenous press of Balochistan should be supported.

Nawab Zehri said he was aware of the journalists' problems and it was a fact that bureaucrats tried to resort to various tactics to delay the implementation of orders, but the doors to his office were open for media personnel.

Provincial Ministers Mir Rahmat Saleh Baloch and Sardar Aslam Bizenjo, Balochistan Assembly Speaker Raheela Hameed Khan Durrani, Leader of Opposition Maulana Abdul Wasay and other leaders and officials attended the event.
COMMENTS
Comments are moderated and generally will be posted if they are on-topic and not abusive.
For more information, please see our Comments FAQ