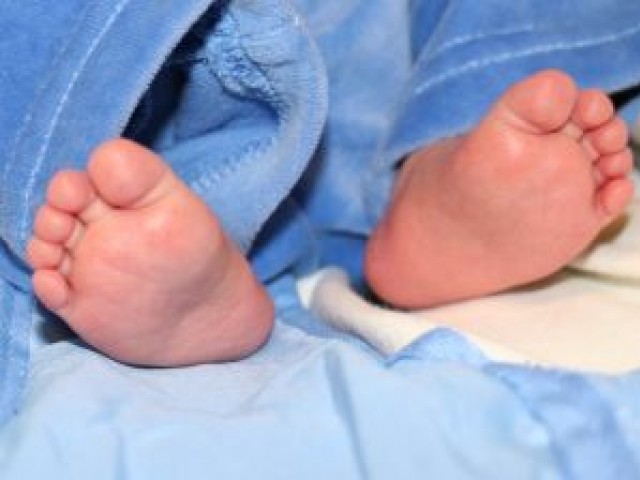 ---
MULTAN: An infant died due to the alleged negligence of staff and doctors at a private hospital in Multan.

While taking action over the incident, The Punjab Health Care Commission has ordered an inquiry against the hospital administration and doctors involved in it. While speaking to The Express Tribune on Thursday, Farah, mother of the deceased infant and a resident of Gulgasht Colony, said that her son was born in City Hospital. She said after one week, the condition of her son deteriorated.

Female faith healer arrested for selling infant

"We immediately took him to City Hospital for treatment but when we reached the facility, we found out that there was no senior doctor available to handle the case," she maintained.

Farah pointed out that she contacted Dr Asim Khursheed on phone, who works at the hospital, and told him about the infant's condition. The doctor prescribed a medicine for my son but a junior doctor at the hospital insisted on admitting the infant.




"I admitted my son to the hospital but after two hours, the doctors discharged my son and said he is fine," she said. "However, when I took my baby home, his condition deteriorated, and we again rushed him to the hospital," she lamented.

Farah said again no senior doctor was present on duty. "A junior doctor examined my son and prescribed nasal drops. He claimed that my son is fine," she told The Express Tribune.

Despite better care: Over 4,000 infants died in K-P in 2016 

Later, Dr Asim arrived at the hospital and he admitted my son due to his serious condition. "However, my son's condition started deteriorating and the doctors put him on a ventilator without my permission," she said.  "After a few minutes, the hospital staff told me that my son had died due to heart failure," she said with tears in her eyes.

She alleged that the hospital administration was responsible for her baby's death. She demanded strict action against the City Hospital administration and doctors.

Meanwhile, taking action over the complaint registered by Farah, the Punjab Health Care Commission has ordered an inquiry against the hospital administration and issued demand notices to Dr Ijaz, Dr Asim Khursheed, Dr Rana Tariq, Dr Nasir and several other doctors and staff. Earlier in January 2017, a hand of a newborn was burnt due to the negligence of doctors in Lahore's Ganga Ram Hospital.

Khurram, a resident of Shahdara, had brought the newborn to the hospital for respiratory complication and she was admitted to ICU. After a few hours, the newborn's family went to see him and found his hand severely burnt. The doctors informed them the burn was minor and would heal soon. However, the burn could not be healed even after four days and the doctors referred the newborn to Mayo Hospital.

The family alleged that they were not provided medicines for the baby and they had to buy it from the bazaar.

Published in The Express Tribune, September 22nd, 2017.
COMMENTS
Comments are moderated and generally will be posted if they are on-topic and not abusive.
For more information, please see our Comments FAQ