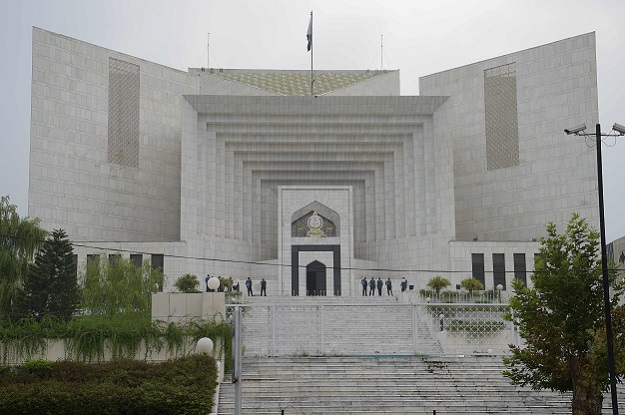 ---
ISLAMABAD: A petition has been filed in the Supreme Court, seeking directives for the government to form a commission to adopt a plan for the prevention, control and elimination of Silicosis disease, which is caused in the lungs by inhaling crystalline silica.

Filed by Usama Khawar through his counsel Raheel Kamran Sheikh, the petition submits that the requested commission should be headed by the PM's principal secretary and should include chief secretaries of all provinces to outline the responsibilities of various government agencies and government departments; set goals, and establish an auditing system to manage and monitor the implementation.

Stone-crushing case: Supreme Court wants data on silicosis patients

Silicosis, a form of pneumococcus, is a debilitating, incurable and ultimately deadly lung disease caused by the inhalation of crystalline silica dust found in stones, rocks, sands and clays. The disease, especially in its acute form, is characterised by shortness of breath, fever, and cyanosis or bluish skin as the inhalation of silica dust causes inflammation and scarring in the form of nodular lesions in the upper nodes of the lungs. This effect continues to develop even after exposure has stopped and is irreversible, with sufferers becoming bed-bound and often dying prematurely due to heart failure.

As this disease has no cure, the best way to prevent incidence of the disease is to identify workplace activities that produce crystalline silica and then to eliminate and control exposure to the same.

Interestingly, the SC is hearing a suo motu case on the death of 18 stone-crushing labourers in Gujranwala. The notice was taken up by former chief justice Tassaduq Hussain Jillani on his last day in office on July 5, 2014.

LUMS student's application: SC to investigate silicosis cases

Petitioner Khawar, meanwhile, outlines a number of measures that the commission should adopt, including allocation of resources needed to enforce existing laws and regulations; and increase in enforcement, fines and penalties by the applicable regulatory bodies.

The petitioner also submits that the government should improve its capacity to collect and analyse air samples and launch training programs on these procedures. He also suggests that equipment for this purpose should be acquired and quality assurance procedures should be put in place to better combat the incurable disease.

Furthermore, the petitioner submits that the Factories Act and other occupational health and safety legislation should be extended to cover all workplaces with fewer than 10 employees and that a committee should be established to make recommendations to various ministries on specific procedures that can be incorporated into tenders to influence good work practices and the adoption of simple control technologies to reduce silica dust emissions.

Hazardous stone crushing: SC takes notice of silicosis deaths in Gujranwala

The petition also suggests that the workers compensation system should be reformed to provide universal coverage for Silicosis, and industries with high potential silica exposures to the surrounding population should be targeted for greater intervention.

He also states that the federal and provincial governments should provide a district-wise breakdown of the number of stone and marble-crushing factories operating in each province, and the provinces should also include the number of workers employed in such factories, instead of the passing on consolidated information provided by labour departments.

The petitioner asks the SC to direct the federal and provincial governments to provide information regarding the number of labour inspectors and certified surgeons operating in each district.