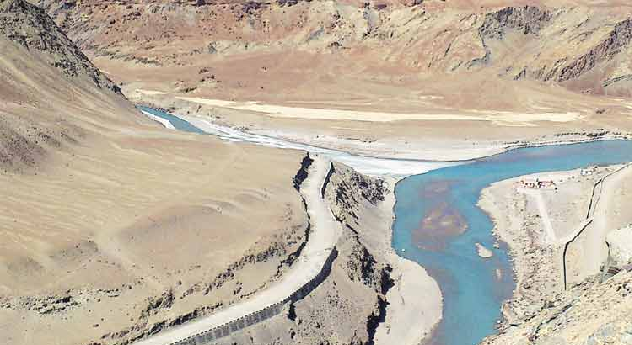 ---
ISLAMABAD: Pakistan has requested the World Bank to fulfil its obligation to establish a court of arbitration to settle its water dispute with India in the light of the Indus Waters Treaty.

The request came after delegations of India and Pakistan met at the World Bank headquarters on Thursday and Friday for talks on the way forward in the dispute involving India's plans to build Kishenganga and Ratle hydroelecytric plants. The Pakistani delegation was led by Attorney General Ashtar Ausaf Ali.

World Bank concerned about debt sustainability

Earlier, the secretary-level talks between the two countries failed to resolve the impasse on choice of forum for the settlement of the dispute.

Pakistan had raised objections to India's plans at the Permanent Indus Commission more than a decade ago. When the objections were not addressed, Islamabad approached the World Bank on August 19, 2016 for the court of arbitration as provided in the Indus Waters Treaty.

Subsequently, on October 4, 2016, India made a request for appointment of neutral expert to adjudicate in the dispute. The World Bank initially agreed to set up both the fora but later "paused" the two processes, fearing their separate rulings might conflict with each other.



Pakistan may soon be ineligible for World Bank loans

In an effort to end the impasse, the World Bank invited the water resources secretaries of the two countries for consultations. In the first round in Washington on July 31 and August 1 this year, Pakistan proposed amendments to the designs to make the Indian project treaty compliant.

But in the latest round of the talks in September, India not only refused to accept any of the design amendments proposed by Pakistan but also refused to agree to any of the dispute settlement options suggested by the World Bank.

Pakistan has now requested the World Bank to fulfil its duties under the Treaty by empanelling the Court of Arbitration. Sources told The Express Tribune that despite the passage of more than a year, the World Bank is not establishing the court of arbitration, because the Indian lobby has also big influence on the bank not to play an active role in the matter.


COMMENTS (1)
Comments are moderated and generally will be posted if they are on-topic and not abusive.
For more information, please see our Comments FAQ