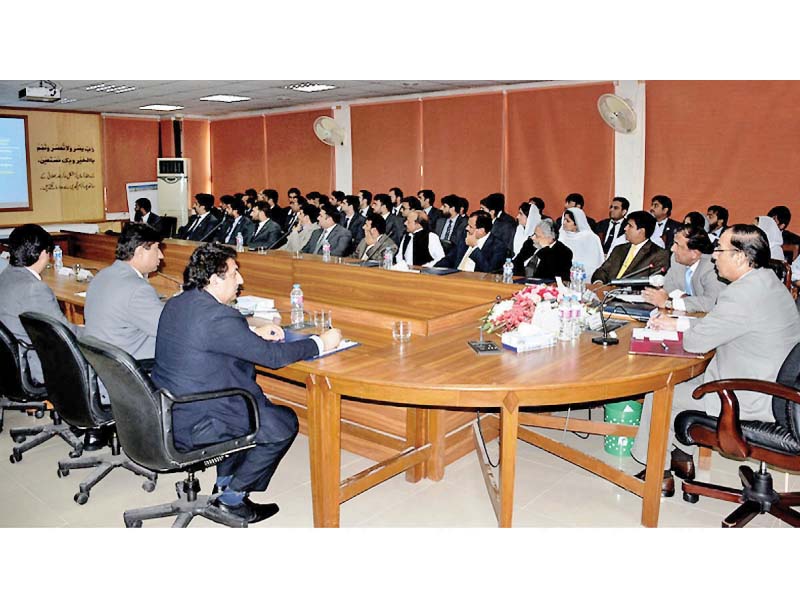 ---
National Accountability Bureau (NAB) K-P received 3,775 complaints from 2014 to 2017, which were disposed of as per law.

NAB K-P Director General NAB Brig (retd) Farooq Nasar Awan said out of these, 126 inquiries, 51 investigations and 38 corruption references were in the Accountability Courts.

He said that they had recovered Rs12.4 billion and arrested 102 suspects persons. The overall conviction ratio of NAB K-P is about 72%.

Awan was giving details of cases handled and completed by NAB K-P during the tenure of Chairman Qamar Zaman Chaudhry from 2014 to 2017.

Chaudhry was on a farewell visit to the K-P bureau. He said that NAB is committed to rooting out corruption and recovering looted money from corrupt elements with iron hands by using all its resources available to them.

He said corruption is mother of all evils. NAB is committed to eradicate corruption by using all its resources for corruption free Pakistan as eradication of corruption is our national duty. He added that corruption is one of the major factors that impedes the progress and prosperity of a country. It creates injustice, poverty and subside merit, depriving a deserving person of its due right.

Describing corruption as a cancer he said corruption not only causes delays in the early completion of development projects but also causes huge losses to national exchequer. He said that increase in the number of complaints also reflects enhanced public trust in NAB.

The PILDAT report for the last year supports the position stated above as 42% people trusted NAB against 30% for police and 29% for government officials. He said the recent report of Transparency International also rated Pakistan in Corruption Perception Index (CPI) from 175 to 116 which is a great achievement for Pakistan due to NAB's efforts. The World Economic Forum in its report of 2016 said that Pakistan's corruption Perception Index has decease from 126 to 122 which is great achievement.

Published in The Express Tribune, September 16th, 2017.
COMMENTS
Comments are moderated and generally will be posted if they are on-topic and not abusive.
For more information, please see our Comments FAQ