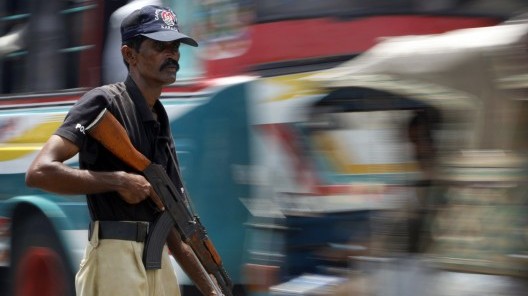 ---
KARACHI: MQM Coordination Committee has accused ANP of being responsible for target killings in Karachi.

ANP Sindh leader Shahi Syed is supporting drug and land mafia in Karachi, stated Hammad Siddique, of the MQM Coordination Committee while addressing a press conference at the Karachi Press Club on Friday.

He also said that the rift between the Pakhtuns and Hazarawal is the cause of recent violence in Karachi, and that Shahi Syed was the root cause for it.

The MQM Coordination Committee also condemned allegations leveled against the Sindh Governor by ANP.

Members of the committee demanded that President Zardari take notice of these allegations.

MQM also postponed the Sindh convention scheduled for May 28 due to the situation in Karachi.

After successful conventions held in Punjab, the MQM announced that it would hold similar conventions in Bhit Shah, but after the deteriorating law and order situation in Karachi, the MQM announced that the Sindh convention would be postponed to another date.

Deputy Convener of MQM's Rabita Committee, Dr Farooq Sattar announced the conventions were part of a membership drive being conducted by the party.
COMMENTS (3)
Comments are moderated and generally will be posted if they are on-topic and not abusive.
For more information, please see our Comments FAQ