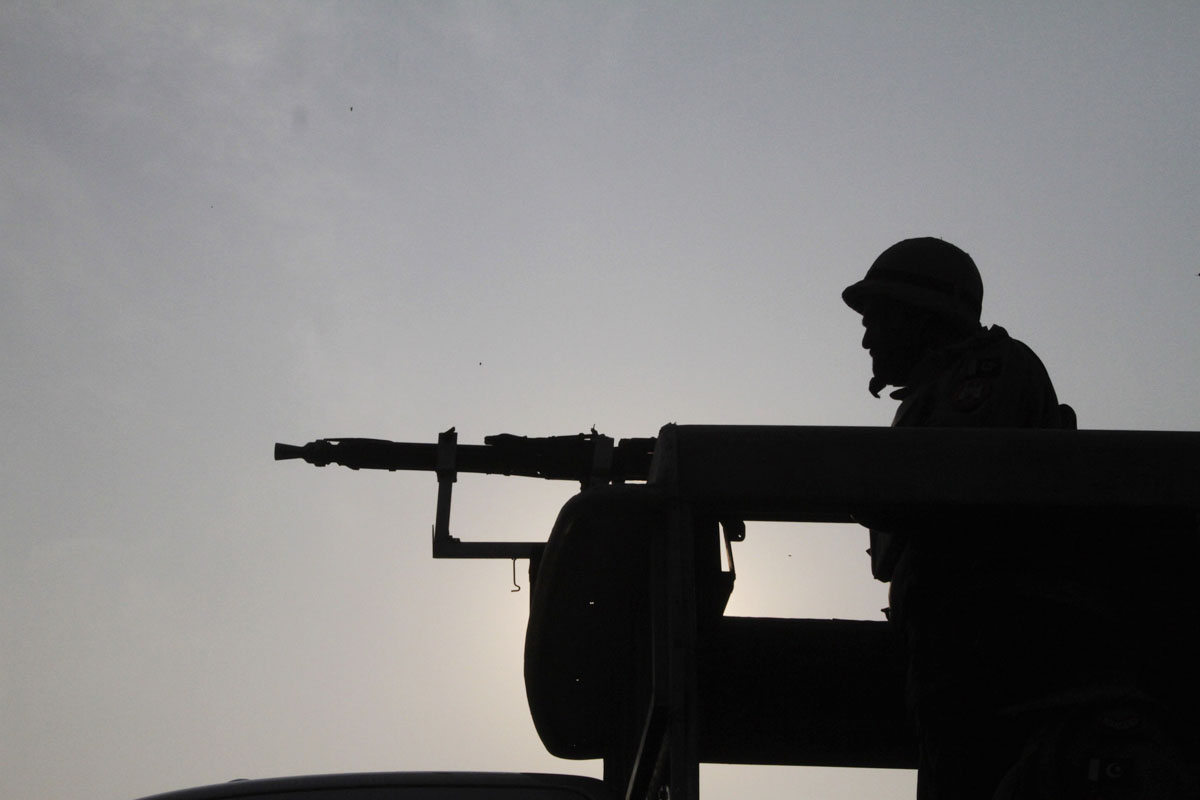 ---
The Sindh government, in exercise of the powers conferred under Section 144 (6) of the Code of Criminal Procedure (CrPC), imposed a ban on the display of arms and ammunition, misuse of loudspeakers, objectionable, provocative wall-chalking, posters, banners and pillion riding in Karachi, reads a notification issued by the provincial home department.
Pillion riding will remain banned from Muharram 8 to Muharram 10. All permissions issued by the home department to carry weapons in relaxation of the ban under Section 144 of CrPC will remain suspended for at least 60 days. Plainclothes security guards will not be permitted to carry weapons and the use of private vehicles resembling police vans are also not allowed.

Rangers foil terrorist attack on Youm-e-Ali procession in Karachi

Playing or processing audio and video cassettes containing provocative speeches, inciting hatred in public places, houses and on cable transmission, CDs and DVDs at public places will not be allowed during the month of Muharramul Harram in Sindh. Holding majalis without permission of relevant authorities will not be permitted as well.
Relevant police stations have been authorised to register complaints under Section 188 of the Pakistan Penal Code in writing for violation of Section 144 of the CrPC.