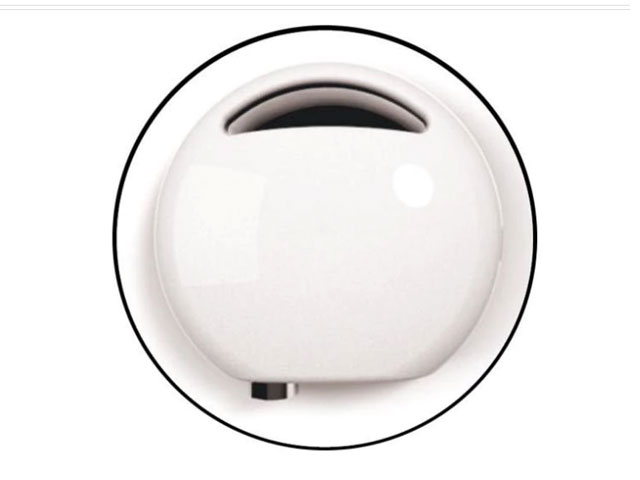 ---
An Indian robotic engineer in collaboration with the All India Institute of Medical Sciences has invented the "world's smallest and cheapest" ventilator.

"It is almost 450 times smaller than the conventional ventilators and can be moved around easily," the 25-year-old inventor Diwakar Vaish who lives in Delhi, told Hindustan Times.

The ventilator was developed with Dr Deepak Agarwal, professor of neuroscience at AIIMs, who witnessed  a number of patients at the hospital who couldn't afford a portable ventilator which costs about 0.2 million.

The portable ventilator will be priced at INR15,000-20,000 as soon as its launched in the market after being approved by the drug controller general of India.

"There is an FDA-approved disposable ventilator that costs between INR10,000 and INR15,000 but it has a maximum life of four weeks. This will be a one-time investment and since it runs on room air, and not oxygen, the operational costs are close to zero," said Agarwal.

The ventilator uses an artificial intelligence algorithm to adjust air supply to the normal breathing pattern of the patient and is controlled by an Android app.

"It works by pushing the atmospheric air into the lungs of the patients who cannot breathe on their own. The disposable ventilators currently in use also push in air, but they do it at a fixed frequency that does not necessarily match the patient's breathing pattern, which may cause low oxygen saturation. This device synchronises ventilator air support with the normal breathing pattern," added Agarwal.

In Indian hospitals, life-saving treatments for Pakistani patients

"We have successfully used it for a couple of hours on six fully paralysed patients at AIIMS who have been unable to return home for the want of affordable ventilators."

"The oxygen supplied to the patients through conventional ventilators is usually diluted to 40% concentration, air contains 22 per cent oxygen," says the co-founder. "Nine in 10 of all patients, barring the ones with severe lung problems, can breathe in the normal atmospheric air because the problem is in their diaphragm, not lungs."

For the 10 per cent who need more oxygen, the pocket ventilator can also be hooked to an oxygen-supply system.
COMMENTS (1)
Comments are moderated and generally will be posted if they are on-topic and not abusive.
For more information, please see our Comments FAQ