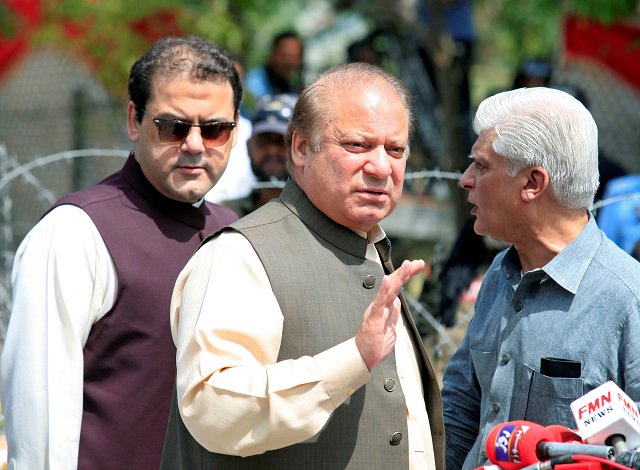 ---
ISLAMABAD: National Accountability Bureau (NAB) submitted, on Thursday, four corruption references against the Sharif family and Finance Minister Ishaq Dar in Islamabad's accountability court.

The references have been prepared in light of the July 28 judgment of the Supreme Court in the Panamagate case. The top court had given the anti-graft watchdog until September 8 (today) to file the references.

Accountability Court Judge Muhammad Bashir directed NAB to submit complete documents along with references after being informed by the registrar that the documents were found incomplete during the initial scrutiny process.




NAB beats the clock, files references against Sharifs, Dar today

The references were produced in several sealed boxes with different titles on them. All four references along with the related documents have been produced for the registrar to scrutinise. Once vetted, the reference will be forwarded to the accountability court for further proceedings.




NAB's Executive Board gave the go-ahead for filing the references in its meeting presided over by the bureau's chairman, Qamar Zaman Chaudhry. Legal and prosecution wings of NAB apprised the board of the details of the four references, according to the statement.

PTI files reference with ECP against Nawaz Sharif's 'political activities'

The board meeting was originally scheduled for Wednesday but had to be put off for a day because the NAB prosecutor-general was not available. On Thursday, the prosecutor-general attended the meeting that continued for almost two hours.

In its July 28 judgment, the apex court had directed the top graft buster to file references against Sharif, his sons, daughter Maryam Nawaz, son-in-law Capt (retd) Safdar and Ishaq Dar within six weeks. In pursuance of the verdict, NAB's regional offices in Lahore and Rawalpindi prepared four references.

According to the NAB statement, one of the references had to be filed against Sharif, Maryam, Hussain, Hassan, and Capt (retd) Safdar relating to the Avenfield Properties comprising flat No 16 and 16-A, 17 and 17-A Avenfield House at Park Lane area of London.

Another reference would be against Nawaz and Hussain with regard to the establishment of Azizia Steel Company and Hill Metal Company. NAB's third reference was against the deposed premier, Hussain and Hassan with regard to the companies mentioned in paragraph 9 of the judgment.

"The fourth reference would be filed against respondent No 10 [Ishaq Dar] for possessing assets beyond his known sources of income. The officers concerned were directed for an efficient and professional handling of the entire process in the laid down time limit," said the statement.