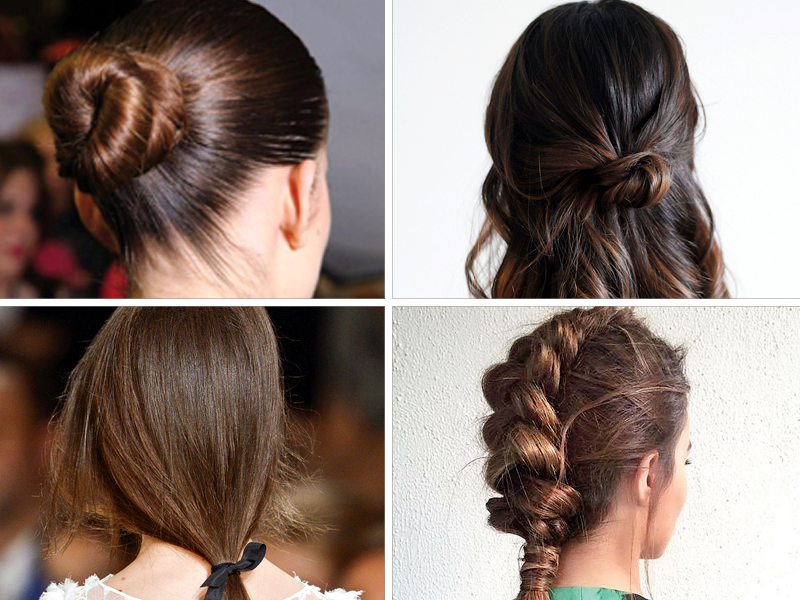 ---
Rock these hair trends to make your outfit stand out during Fashion Week!
Braids


Always in fashion, braids are perfect to switch up your hairstyle. From crown braids to mohawk-inspired plaits, choose a style that best suits your look for fashion week! We recommend you use lots of hair products to make the look stay longer and accessorise it with pearls, pins or fancy hair ties to add that versatility to the look.

Effortless knots




Knots are fun and effortlessly achieved with the right technique and accessories. From top knots to messy half knots, use this style to make an edgy style statement. Again, you'll need hair spray for that disheveled and scrunched up look.

Ballerina bun




Sophisticated yet chic, ballerina buns can add the right amount of glamour to your look. Make one yourself with the desired height or go to a salon where you get an accessorised and a long-lasting look. Make sure to use a lot of hair setting spray to make this style last and you can also use fancy pins/hair ties to give it that chic look!

Ponytails with ribbons




Some looks never go out of fashion and a chic ponytail is one of them. You can add character and edginess to your look with ribbons or use section of your hair as hair tie. Make sure to use a lot of hair gel for a slick back look and if you don't want a sleek straight look then go for a messy and scrunched up pony tail.

Fishtails




A somewhat tricky technique to master which is why it'd be better that you visit a salon to get this look right. Go for a well-settled or a messy fish tail depending on your outfit as well as personal style. We recommend this messy look Kiara donned at the Paris Fashion Week this year!

Tousled waves




If you want to keep your hair down then subtle tousled waves is the best hairstyle to flaunt at fashion week. You can get this look at home with the help of a curling iron and lots of smoothing spray or visit a salon to help you create a sleek look that will last longer.