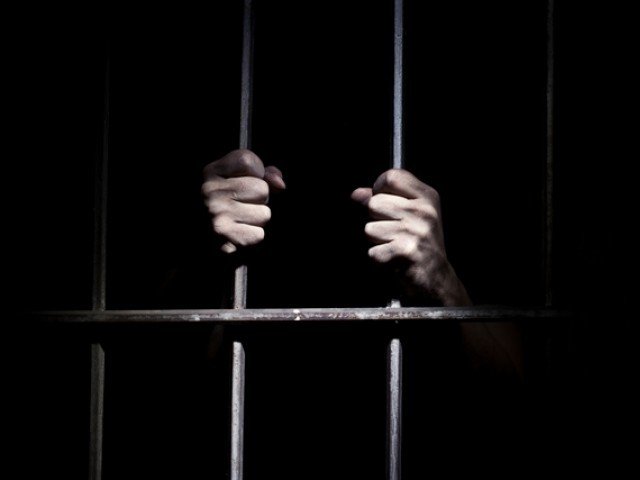 ---
ISLAMABAD: The Federal Investigation Agency (FIA) on Wednesday submitted a charge sheet against four suspects who are facing charges of publishing blasphemous content on social media.

Anti-Terrorism Court (ATC) Judge Shahrukh Arjumand directed the FIA to provide copies of the charge sheets to the suspects and fixed September 12 as the date for indictment.

Meanwhile, the court extended the judicial custody remand of the suspects till the next hearing in the case and directed investigators to submit a separate charge sheet against the three suspects who have yet to be arrested.

Sources in the court said that the FIA has included alleged blasphemous content and a forensic report part of the charge sheet.

The FIA has so far arrested four suspects in the case who are all in jail on judicial remand.

The suspects were booked by the FIA on March 19 under sections 295-A, 295-B, 295-C, 298, 298-A, 298-B, 109 of the Pakistan Penal Code read with Section 11 of Prevention of Electronic Crimes Act 2016 (PECA), and Sections 6(f), 7(h), 8 & 9 of the Anti-Terrorism Act 1997.

The suspects were arrested on suspicion of sharing and spreading blasphemous content via social media.

Earlier, the ATC had dismissed bail pleas from one of the suspects, said to be a college professor, in the case.

Earlier, Justice Shaukat Aziz Siddiqui of the Islamabad High Court (IHC), while hearing a petition relating to blasphemy had observed that blasphemous material on social media had a direct bearing on the integrity, security and defence of Pakistan.

Justice Siddiqui had added that all institutions need to protect the ideological and the geographical boundaries of the country.

Moreover, the IHC had ordered the concerned authorities to include sections related to blasphemy and pornography in the Cyber Crimes Act and to enquire about non-governmental organisations (NGOs) operating in Pakistan with an agenda to spread blasphemous contents and promote pornography.

Justice Siddiqui had also ordered that the top leadership of the country needs to become pro-active on the issue of raising a national "firewall" enabling Pakistan to monitor the country's internet traffic and users of the information superhighway.

Moreover, the IHC had ordered to register cases against alleged blasphemers, constitute a Joint-Investigation Team, place names of culprits on the Exit Control List and utilise the entire state machinery, if needed, to remove blasphemous content from the social media.

Published in The Express Tribune, September 7th, 2017.
COMMENTS
Comments are moderated and generally will be posted if they are on-topic and not abusive.
For more information, please see our Comments FAQ