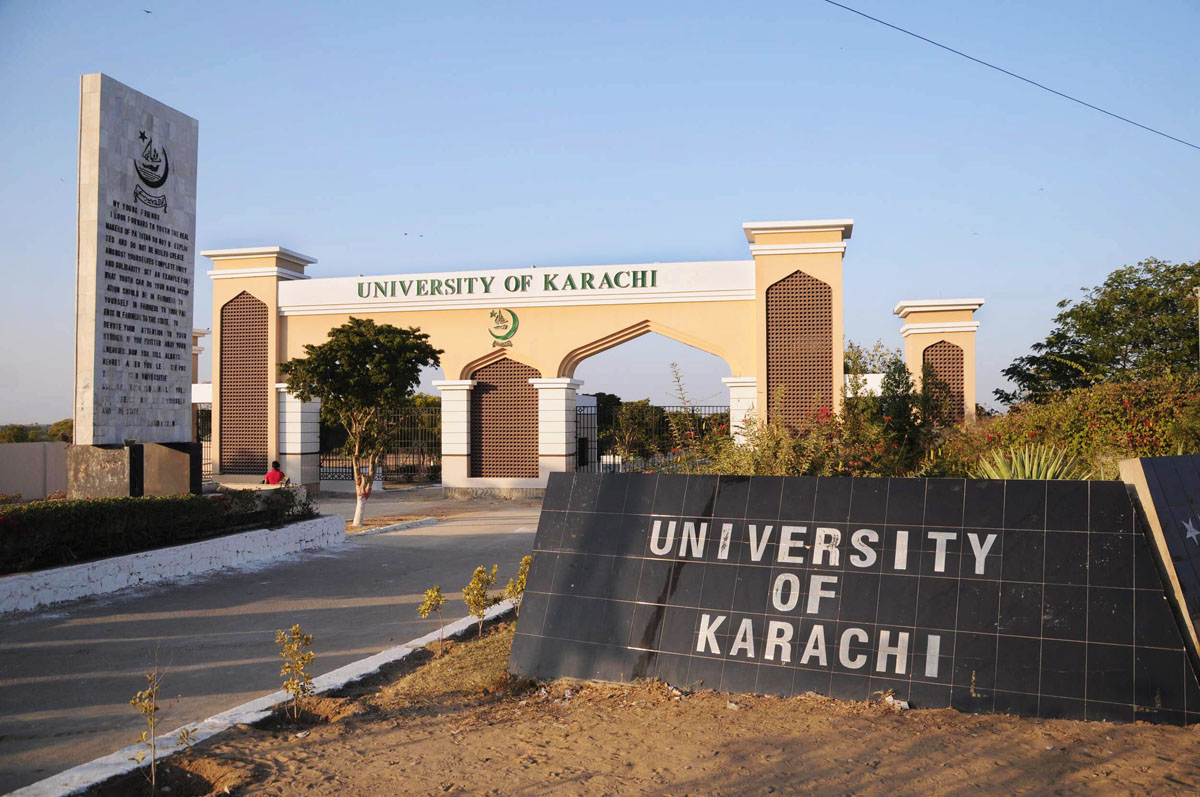 ---
KARACHI: The alleged attack on leader of the opposition in the Sindh Assembly Khawaja Izharul Hasan once again raised the spectre of universities turning into breeding grounds for radicalising students.

Profiles of those allegedly involved in the attack suggested that the authorities overlooked the emergence of religious fanaticism at universities even after the busting of a gang convicted of the deadly Safoora bus carnage.

One of the suspected assailants, who was killed in an alleged shootout with police shortly after the attack, was identified as Ahsan Israr, a PhD scholar who taught at an engineering university in Karachi. The other suspect, later identified as Abdul Karim Sarosh Siddiqui, was said to be a commander of a brand new militant group – Ansarul Shariah Pakistan (ASP).

CTD joins forces with varsities to combat radicalisation

The same militant was described as being the mastermind of the attack on Izharul Hassan.

Police officials said that Siddiqui was a second-year BS student enrolled in Applied Physics department at Karachi University.

Siddiqui managed to escape when a raid was carried out on his house in Gulzar-e-Hijri. The police raid was led by District Malir SSP Rao Anwar who was accompanied by personnel of intelligence agencies.

Later, SSP Rao Anwar told media persons that Siddiqui escaped despite being wounded in the ensuing firefight.

A police constable, Aijaz, was martyred during this encounter while another was injured during an shootout at the Kaniz Fatima Society in Gulzar-e-Hijri.

Siddiqui is said to be a close friend of another militant, Hassan, who was killed following the attack on Izharul Hassan.

Analysis: Cyber extremists, radicalisation

Raids were also conducted for Siddiqui's arrest in various Karachi localities, including Gulzar-e-Hijri, DHA, Super Highway and Sacchal.

It is learnt that fathers of both Siddiqui and Hassan had been detained along with more than half a dozen others described by police as being members and facilitators of the group.

A suspected spokesperson of the organisation was reportedly arrested during a raid in DHA.

MQM-Pakistan leader Khawaja Izharul Hassan survived an attempt on his life on the first day of the Eid.

Police officials remained busy in inquiries about the killing of an attacker – Hassan in an alleged encounter in the Taimuria area.

People had reportedly caught the suspect alive and handed him over to police.

There are reports suggesting that the suspect was later shot in the head by police.

Safoora bus carnage: Eight suspects to be tried in military courts

The investigation into the attack on Khawaja Izharul Hasan led to the reopening of a number of cases that were lying dormant.

About 34 bullets were fired by two 9mm pistols during the attack on Khawaja Izhar. A forensic report of the pistol recovered from the possession of the perpetrator stated that the same weapon had been used for killing a traffic police DSP in Azizabad and four other policemen in the SITE area. The other pistol had reportedly been matched with other high-profile cases, including attacks on police in the Dhoraji area, FBR Regional Office and Police Foundation personnel in Gulistan-e-Jauhar.

The police have also obtained footage of the attack on Khawaja Izhar.

"It is alarming that highly educated people are found to be involved in terrorism," said a senior officer of Counter-Terrorism Department. "This is why we tried to coordinate with all universities, public sector and private, a couple of months ago."

Murad Expresses Solidarity

Sindh Chief Minister Syed Murad Ali Shah said on Monday that the plan for the attack on Izharul Hassan was "created out of this city and may be out of this country".

The chief minister visited the residence of Khwaja Izharul Hassan to express solidarity with him against the attempt on his life.

The CM was accompanied by MPA Saeed Ghani, PPP General Secretary Waqar Mehdi, Rashid Rabbani and his principal secretary Sohail Rajput.

MQM-Pakistan MPA Faisal Subzwari also attended the meeting.

Replying to a question on the attack, the chief minister said that he would carry out a security audit and student verification in all educational institutions to determine the veracity of the assertion that they were breeding grounds of terrorists.

Who do we blame for Tashfeen Malik's radicalisation?

"It is painful to see well-educated persons involved in terrorism. We will have to review our entire education system. We will also have to invest on a stricter cyber security regime to keep a check on social media which is causing terrorist tendencies," he said.

Syed Murad Ali Shah said that the provincial government had provided adequate security to MQM leaders and other important personalities.

He said: "The attack on Izahrul Hassan was an attempt at creating fear and insecurity in the city, but thank God he remained safe," he said.

The chief minister said that the provincial assembly had enacted a new law making it necessary for keeping track of people coming from other areas.

"This is a cosmopolitan city…sometimes you do not even know who is living in your neighbourhood but we are trying to maintain a record."

Izharul Hassan told media persons that he had been saved by people's prayers.

Latter, the chief minister accompanied by PPP leaders, Leader of opposition in the Sindh Assembly Khwaja Izharul Hassan went to the residence of Mohammad Kamran, the father of Arsal, who was killed in the attack, and offered condolence. He assured him that the killers would be brought to book.

Earlier at the CM House, the additional IG Karachi Mushtaq Maher briefed the chief minister about the progress made in this case.

CM in Jamshoro

Sharing his assessment over the fatal attack, CM Murad said the party's leadership faced threats from its exiled leader.

"MQM-Pakistan (leaders) are facing threats (originating) from Altaf Hussain (in London)," the CM told media persons at his village Waharn in Jamshoro district on Monday.
COMMENTS (8)
Comments are moderated and generally will be posted if they are on-topic and not abusive.
For more information, please see our Comments FAQ