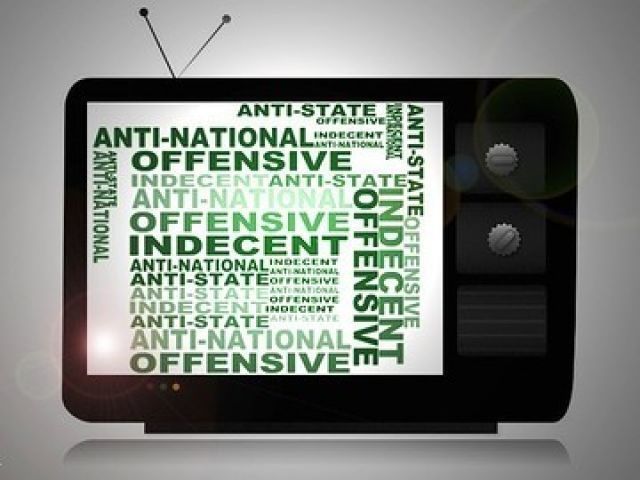 ---
The media watchdog warned on Wednesday two private TV channels for airing, what it said, indecent content in their morning shows.

The Pakistan Electronic Media Regulatory Authority (Pemra) cautioned ARY Digital and TV ONE for the shows aired on August 28 and 29, respectively.

On Tuesday, Pemra also issued warnings to Geo Entertainment, Hum TV and ARY Communications for airing 'indecent' content over the past few months.

"The content aired is offensive to the commonly accepted standards of decency and exploits cultural and religious values of viewers," said a statement issued by the media watchdog.

PEMRA issues warnings to three channels for airing 'indecent content'

The channels' management, it maintained, should be mindful that airing of such indecent content in the morning shows may cause discomfort to the family members.

The regulator reminded the channels that airing of such content is also in violation of various clauses of Pemra Ordinance 2002 as amendment by Pemra (Amendment) Act 2007 and Electronic Media Code of Conduct 2015.

Pemra warned both the channels to be vigilant while airing morning shows on their channels, saying the selection of content, language, conduct should be in compliance with Pemra Laws.

The channels were also directed to appoint an effective and efficient in-house committee to monitor the content of the shows.