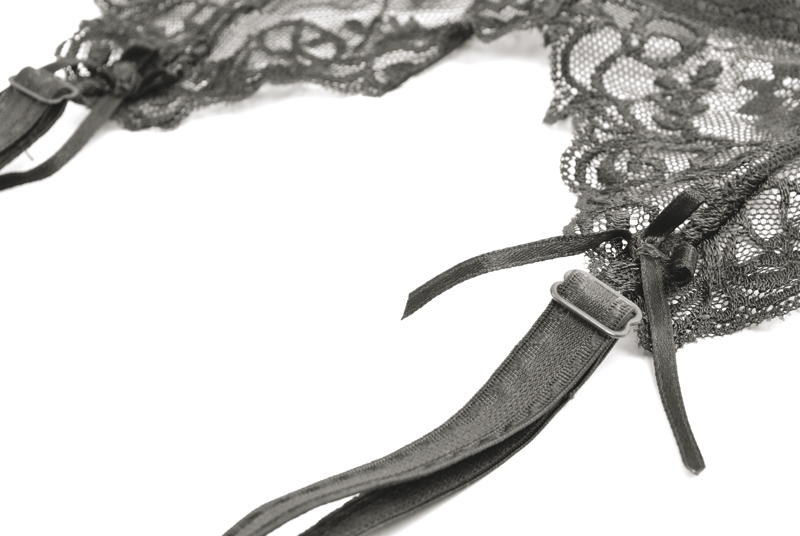 ---
PESHAWAR: In a bizarre move, the district administration of Buner district in Khyber-Pakhtunkhwa has arrested 14 shopkeepers for selling women's undergarments out in the open in the vicinity of the Pir Baba mausoleum.

Buner Additional Assistant Commissioner Zahid Usman Kakakhel confirmed the arrests to The Express Tribune on Wednesday, stating that the men were later released.

"We received complaints from locals about open showcasing of women's undergarments, including bras, panties and other materials," Kakakhel said. "Such practices are against cultural norms and values of the region."

These entrepreneurs want to solve the hassle of lingerie shopping for women

He added that the shopkeepers were also involved in hooting – calling out to people visiting the areas in order to sell their products. The official claimed that he had personally seen shopkeepers call out to women passing by to urge them to buy their product.

Kakakhel said displaying women's undergarments openly for sale might also disturb the region's peace because 'miscreants' can create a law and order situation.

He added that it is awkward for families visiting the mausoleum to pass through an area where shops have openly displayed undergarments.

When questioned under which law the shopkeepers were held, the additional assistant commissioner said he had the authority to arrest anyone under Section 64 of Code of Criminal Procedure, which gives power to a magistrate to arrest anyone involved in unlawful practices such as spreading 'obscenity'.

Undergarment industry: Down to the basics

"We have arrested the shopkeepers in good faith because open selling of such stuff is against the local customs and values, and people didn't like it," he said.

The arrested shopkeepers, he added, were freed after they pledged in the presence of local elders that they would not be involved in the practice anymore.

Social media users were appalled at the district's move.


Shariah n Buner: DC bans sale of women's undergarments in PirBaba, calls it obscenity, arrests shopkeepers @murtazasolangi @HamidMirPAK

— Ismat Raza Shahjahan ☭ #AuratAzadiMarch2021 (@IsmatShahjahan) August 30, 2017


https://twitter.com/JammanKhattak/status/902894666881912833


D.C. Buner should be asked to open ladies exclusively shop under the supervision of his wife شریعت کی شریعت کاروبار کا کاروبار @a_siab https://t.co/j7qgvjXEno

— Friends of Pakistan (@amjshah52) August 30, 2017
COMMENTS (9)
Comments are moderated and generally will be posted if they are on-topic and not abusive.
For more information, please see our Comments FAQ