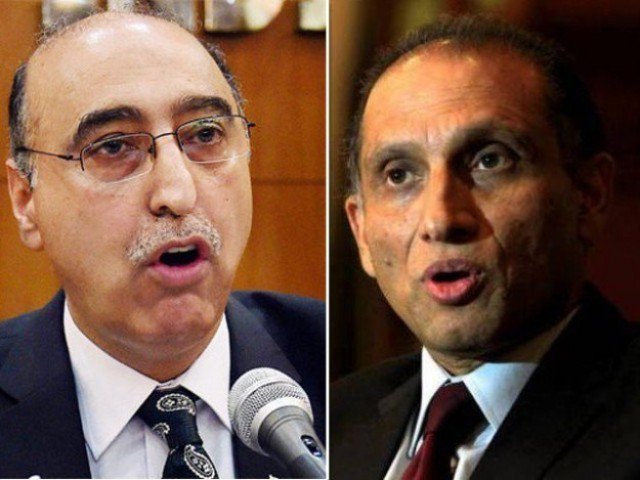 ---
A day after Abdul Basit, Pakistan's former high commissioner to India, launched a tirade of scathing and unprecedented criticism against former foreign secretary and current ambassador in Washington Aizaz Ahmed Chaudhry, the latter has decided not to respond to the 'disgusting' letter and leave the matter to Allah Almighty.

"I've decided not to respond to this disgusting letter, and leave the matter to one and only who matters. May Allah be our protector and guide," Chaudhry told officers of the Pakistani embassy in Washington on Wednesday.

While the diplomat chose not to comment on the contents of the letter, he did, however, say the communiqué was "too rude and uncalled for". "He [Abdul Basit] wrongly thinks that he could not reach the post of foreign secretary because of me. He has since retired. Jealously has no remedy. I just offered four Qul Surahs [verses], especially Surah Al Falak, and ignored the letter," he said.

Leaked letter shows all is not well at Foreign Office

Chaudhry went on to say that he served his country to the best of his abilities but some people failed to realise that "life is a combination of human endeavour and fate". "We have to accept, in humility, what life gives us and then thank the Creator for it. Mischief mongering and mudslinging never pay in the larger scheme of things."

Background

The internal wrangling appears to be linked to Basit being overlooked for the position of foreign secretary twice. He was all set to replace Jalil Abbas Jilani as foreign secretary in 2014 but the PML-N government changed its decision at the last minute and appointed Chaudhry to the coveted position.

Basit was then accommodated by the government when he was appointed as high commissioner to India, considered one of the key diplomatic assignments. Earlier this year, however, he was still hopeful that he would be appointed foreign secretary.

Overlooking him again, the government named Tehmina Janjua the person for the job. This led to the new foreign secretary being junior in rank, yet senior in position forcing Basit to refuse working under her and seeking premature retirement.