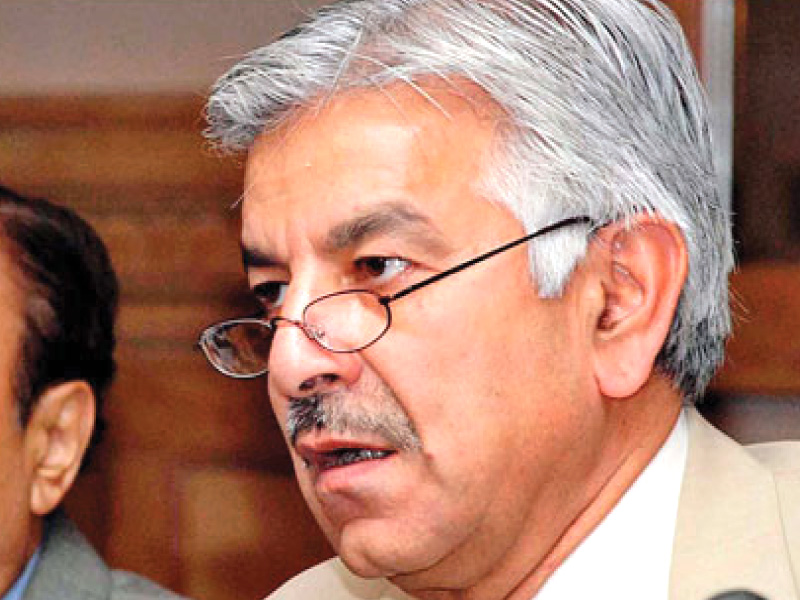 ---
Foreign Minister Khawaja Asif said on Sunday that Afghan Taliban were the US and Afghanistan's problem, not Pakistan's.

He added that Pakistan had suffered a great deal for being an ally of the US and the latter should stop pinning the blame for its own 16 years of failures on the former.

"If the US doesn't trust us, it should repatriate Afghan immigrants in Pakistan itself," he told reporters in Sialkot.

The minister said 0.2 million Pakistani troops were fighting against terrorists and thousands of soldiers had sacrificed their lives for this purpose.

"Pakistan has managed to cleanse its land from terrorism," he maintained.

Pakistan, Afghanistan discuss ways to boost bilateral trust

Asif said US President Donald Trump's recent remarks that Pakistan harboured terrorists were disturbing. "Pakistan has been a partner of the US in the war against terrorism and such statements undermine our efforts," he remarked.

"We want to maintain good ties with the US and remove misunderstandings."

The minister said Pakistan had hosted Afghan immigrants for 35 years. "We want peace in Afghanistan because that is essential for Pakistan. Rhe US will have to work in collaboration with Pakistan to seek a solution to the Afghanistan issue', he added.

Asif said 90 per cent of terrorist attacks in Pakistan were carried out on instructions from within Afghanistan.

''We have tried to make the Pak-Afghan border secure but s stretch of around 650 kilometres has not been fenced by Afghanistan," he noted.
COMMENTS (4)
Comments are moderated and generally will be posted if they are on-topic and not abusive.
For more information, please see our Comments FAQ