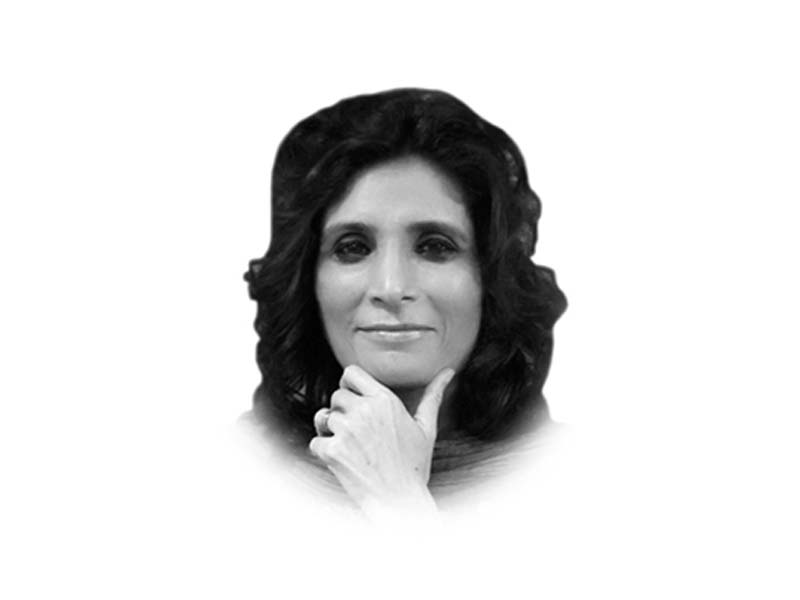 ---
Seventy years old and still searching. Pakistan celebrated its 70th birthday with zeal and fervour. For a person 70 is a destiny approaching time. Ideally, it should be a time where you have achieved most of your personal and professional goals and are now reflecting and aspiring for final contributions. However, many people find this change difficult to adapt to as what they had hoped has not been achieved. Similarly, our 70-year-old history makes us feel that as a nation we may have grown old but we have not grown up. There are many things to celebrate. That we have survived many crises; that we have survived dictator coups; that we have survived wars; that we have survived economic bankruptcy; however, bare survival was not the goal and thus progress and development for the masses are still elusive even after seven decades.

In these seven decades we had a variety of people promising to live up to the Quaid's vision and almost none have delivered. The reason being that the Quaid was able to go beyond himself to achieve greatness and that is absent from all variety we have witnessed thereon. A dictator by definition and constitution can never go beyond himself. For 30 years, be it Ayub Khan or Ziaul Haq or Pervez Musharraf it was always about safeguarding their illegitimate existence. When a dictator comes illegally, he is insecure about his annexed position. At times, he becomes holier than thou and on other occasions he compromises with the very people he had vowed to punish.

Zulfikar Ali Bhutto set the trend to stand against the dictators and become the voice for the common man. His legendary oratory made him a popular leader who swept elections in 1971 and an era of hope was born. However his fear of losing power made him rig elections in 1977 that created unrest and gave space to the dictators to step in. Thereafter, the Bhutto legacy has diminished due to compromises between the two parties namely the PPP and the PML-N. The compromises have been made primarily due to addiction to position, power and money.

In this process Pakistan has regressed from being a leading country in South Asia to being at the bottom of the table sliding below Bangladesh, Nepal, Bhutan, etc. The present government has increased debt in record amounts with huge trade and budget deficits. The scale of regression is evident from the fact that the '70s slogan of roti, kapra aur makan has degenerated to bijli, pani aur gas. The voter accepted corruption as a norm and with the help of subjugated institutions Nawaz Sharif came into power creating a perception of being less corrupt than Asif Zardari.




Every time the government was overthrown the democratic leaders would cry foul, blame each other and vow to rout out corruption and make Pakistan an Asian tiger. Every time they failed they would blame the dictators, the opposition and the short government duration. However, the strangest and most ridiculous turn of events has taken place in its 70th year. The prime minister who was in his 5th year of government was removed from his office by the Supreme Court on non- disclosure of his assets. His government has not been overthrown, his chosen prime minister and cabinet are still governing yet he has started a tirade of saying that if he was given one more year he would have transformed the country.

An ex-prime minister whose team member has replaced him is promising that if he is given a chance he will give cheaper housing to the poor and better health facilities. This is where me, myself and I or as we call it the "I, am-ness" syndrome takes over. Here is a man who is degrading his team by declaring that without him his party will fail to run the government; that the statement made by Khaqan Abbasi saying we will carry and implement the policies is just lip service; that in the four years he and his team failed to deliver; that his team will fail to protect the democratic structure of the country; and most frightening that the new Prime minister will not be able to deal with the dangers of splitting the country as was the case in 1971. In his self-obsession, he is passing a vote of no-confidence and rebellion against his own team and government.

The other ludicrous part is how Sharif compares himself to the Quaid-e-Azam. The Quaid is remembered for his integrity and selflessness. He sacrificed his profession, his family and his health for the cause of Pakistan. His integrity of paying for the smallest of expenses personally was what made him an inspiration for the day. On the other hand, the ex-prime minister's self-obsession is all encompassing as he cannot see beyond his family (for NA-120 election his wife has been nominated), flies to the UK for all health checkups, and was and is openly using public funds to sponsor his "revolution" campaign.

Perhaps the biggest danger is their insistence on crying for a democracy that is actually a dynasty. And it definitely runs in the family. His younger brother Punjab Chief Minister on 14th August talked about how the ruling elite have deprived masses of justice. This in the wake of the mass murder at Model Town under his nose is a case of obsessive delusion. As George Orwell said: "Political language is designed to make lies sound truthful and murder respectable". Sad but true.

Published in The Express Tribune, August 26th, 2017.

Like Opinion & Editorial on Facebook, follow @ETOpEd on Twitter to receive all updates on all our daily pieces.
COMMENTS (3)
Comments are moderated and generally will be posted if they are on-topic and not abusive.
For more information, please see our Comments FAQ