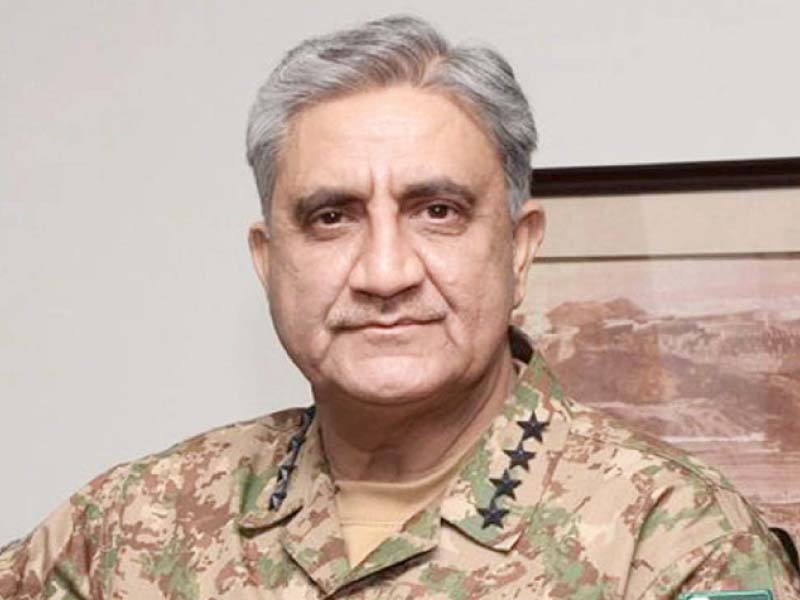 ---
[fbvideo link=" https://www.facebook.com/etribunevideo/videos/1522703891123560/"][/fbvideo]

Chief of Army Staff Gen Qamar Javed Bajwa has categorically denied the existence of safe havens in the country, saying that Pakistan's soil is not being used for terrorist activities in Afghanistan.

"Pakistan has undertaken operations against terrorists of all hue and colour, and there are no safe havens inside Pakistan which are used against Afghanistan," the army chief said on Friday while talking to a nine-member Afghan media delegation, which is in Pakistan on a week-long visit, at the GHQ.

According to the ISPR, Gen Bajwa stressed the need for coordinated response to terrorists who he described as a 'common enemy' of both the countries.

Be vigilant of hostile narratives on social media, COAS advises youths

"Afghanistan is a brotherly neighbour and terrorists are our common enemy against which a trust-based, coordinated response is required rather than blame game," the ISPR quoted the army chief as saying.

In this regard, he highlighted the "vital role media can play in mitigating the negativity created by inimical forces".

[/fbvideo]

Moreover, the COAS called for effective border management along the Pak-Afghan border "for which Pakistan has taken effective measures on its side of the border – including fencing and establishment of new border forts/posts".

The Afghan media delegation, while thanking the army chief for his time and very candid discussion, acknowledged that such interactions were very useful in understanding each other.

The delegation said it was carrying back home 'fact-based positivity' through this tour.