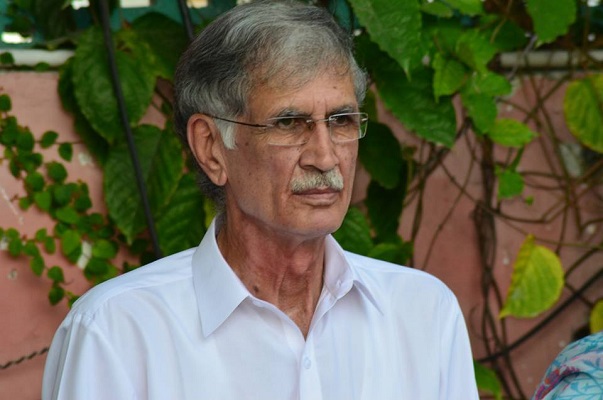 ---
PESHAWAR: As the number of people infected by dengue tops 800 in Khyber-Pakhtunkhwa, the provincial government has decided to allocate additional resources in a seven-month-long drive to counter the virus.

The new strategy, which envisions a drive which last till March next year (to cover the high incidence period from November to March), was decided in a high-level meeting chaired by the Khyber-Pakhtunkhwa Chief Minister Pervez Khattak and co-chaired by Pakistan Tehreek-e-Insaf Chairman Imran Khan, on Wednesday.

K-P health dept wants vector control budget released

Under the strategy, the province plans to mobilise all resources to prevent and eradicate dengue. It comprises motivating, mobilising and involving all government departments, organisations and communities in a coordinated and sustained manner. Moreover, the government will set up a dedicated emergency helpline with a toll-free phone number, while awareness brochures will be distributed in educational institutions and at isolated wards throughout the province.

With regards to cleanliness, the local government and every segment of society will work together under the supervision of the health secretary. Moreover, it was decided that a public health emergency law, which has been drafted and is pending with the law department, will also be promulgated soon.

The high-level meeting cast doubts over data about patients testing positive for dengue, suspecting that the figures may be exaggerated since a number of patients had opted to undergo tests twice particularly with mobile teams of Health Department.

Moreover, the meeting was told that the first patient who tested positive for dengue had travelled to the province from Azad Jammu and Kashmir.

To bolster cleanliness and anti-dengue efforts in the province, Khattak approved the appointment of additional sanitation staff on a contract basis with the relevant department expected to hire around 500 staff on an emergency basis to ensure cleanliness.

Further, he allowed the Health Department to procure whatever equipment they require to control the outbreak.

The chief minister assured officials that paucity of funds would not be used as an excuse for saving the lives of people.

Viral Hepatitis: K-P health authorities for mandatory blood screening

To improve awareness about the disease and to motivate the public to take precautionary measures, Khattak was told that broadcast campaigns have been launched, including on the provincial government's FM Radio Stations. Further, local government representatives will also be urged to mobilise the public in their respective areas for taking precautionary measures, particularly in maintaining cleanliness in their respective neighbourhoods.

Published in The Express Tribune, August 24th, 2017.