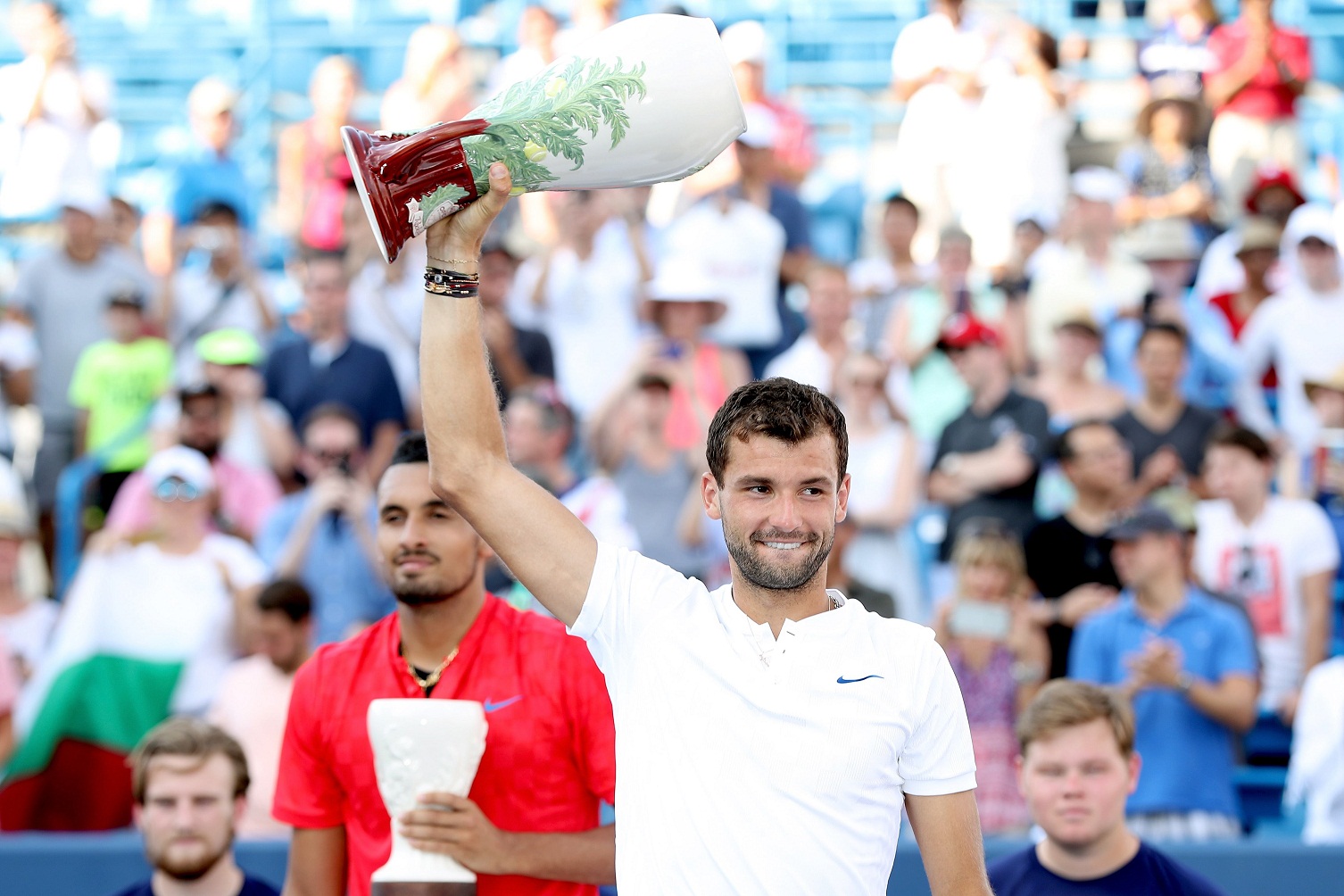 ---
CINCINNATI: Grigor Dimitrov captured his seventh and biggest career title Sunday, defeating Australia's Nick Kyrgios 6-3, 7-5 to win the ATP Cincinnati Masters and boost his confidence for the US Open.

The 11th-ranked Bulgarian never dropped a set in taking the top prize of $954,225 and his first Masters title, a perfect stepping stone into the year's last Grand Slam event that begins a week from Monday.

"In the big picture, it means a lot to me," said Dimitrov. "I'm pretty confident after that win. This is what I've been practicing for. It's my biggest win so far. I'm going to enjoy it for a day or two but then it's back to the routine and prepare for the US Open."

In the highest-level ATP final ever contested between two players born in the 1990s, Dimitrov collected his tour-best 24th hardcourt match victory of the year and third title of 2017 after Brisbane and Sofia.

"To have this trophy in my hand, it's just amazing. Going to the Open, it's a lot of positivity," said Dimitrov, on his hottest run since starting the season 16-1.

Kyrgios, who ousted Monday's new world number one Rafael Nadal in the quarter-finals, has not won an ATP title since taking his third last year in Tokyo.

After battling a hip injury and lack of motivation three weeks ago in Washington, Kyrgios was thrilled at the run to his biggest final yet.

"From where I was to here, it's just amazing," said Kyrgios. "I just feel the way I should. I just didn't want to be out there. I lost today but I feel great with where I'm at now. I'm pretty excited for the US Open, enjoying getting out there and getting some wins again."

Rising from that disheartened low point to a Masters final was a shocker, Kyrgios said.

"That's a very Nick Kyrgios thing to do," he said. "Crazy. I really don't know how I did it. It's a miracle."

Not since Guillermo Canas beat Andy Roddick in 2002 at Toronto had two first-time ATP Masters finalists met for a Masters crown.

"I was so nervous," said Dimitrov. "I tried to contain myself. It was one of those matches I knew I could beat him but you never know what's going to come out against you."