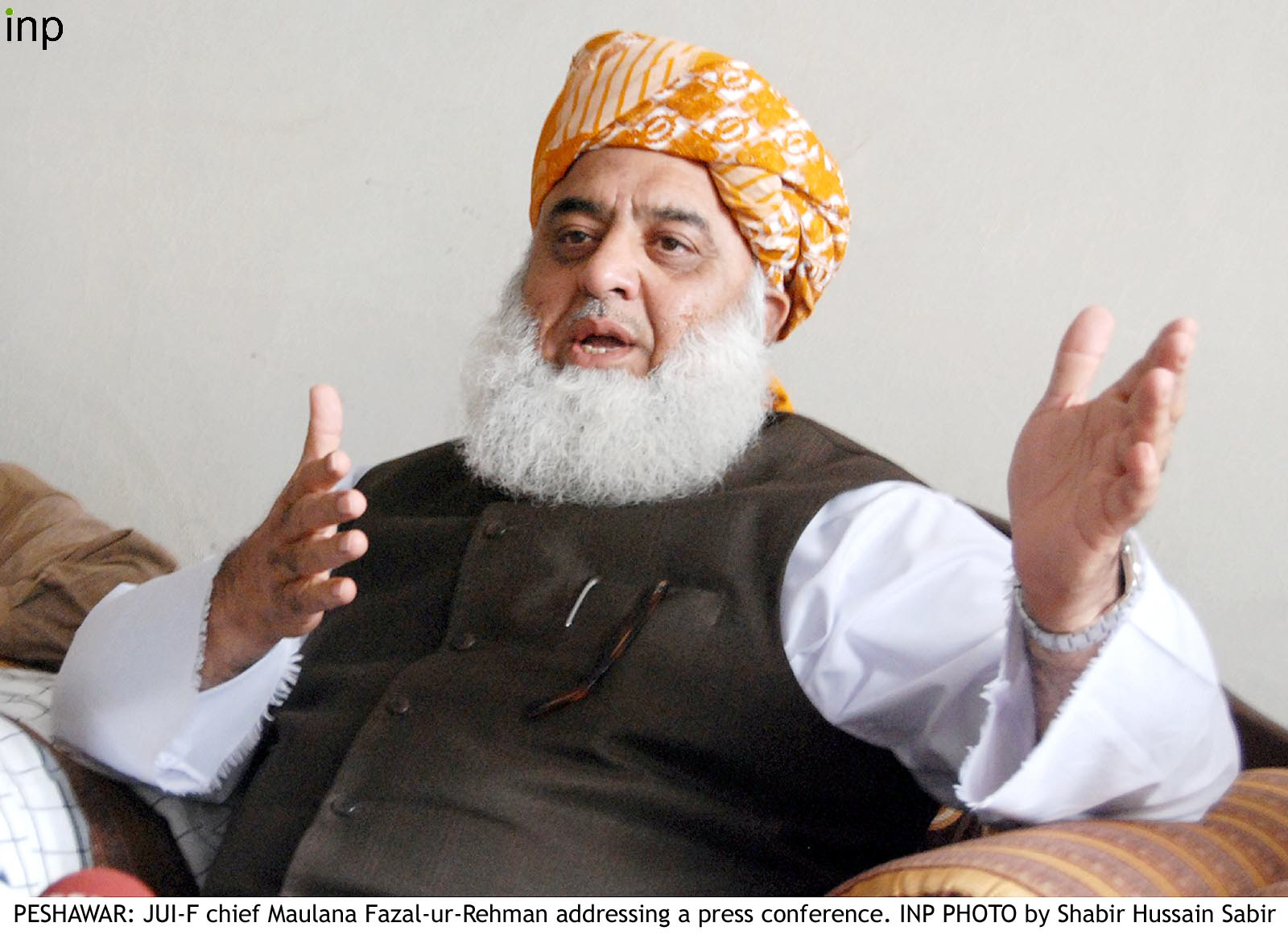 ---
MUTLAN: Jamiat Ulema-e-Islam-Fazl chief Maulana Fazlur Rehman condemned on Saturday the United States' move to sanction Hizbul Mujahideen.

"The US wants to crush freedom movements by declaring freedom fighters as terrorist groups," he remarked.

Rehman added that the Hizbul Mujahideen stood with the people of Kashmir in helping them achieve their right to self-determination.

Reiterating his stance on Articles 62 and 63 of the Constitution under which deposed PM Nawaz Sharif was disqualified for not being 'honest' and 'trustworthy', the JUI-F chief said there was no justification for repealing them. However, he added that the law should not misused for personal gains.

Basis of disqualification baffling, says Fazl

The JUI-F chief said he would support the Pakistan Muslim League-Nawaz (PML-N) in the upcoming NA-120 by-election.

Rehman said his party had never opposed the merger of Federally Administered Tribal Areas (Fata) with Khyber-Pakhtunkha, however, holding a referendum on this issue was necessary to reach a consensus.

"We tried to form a grand alliance of politico-religious parties but the Jamaat-e-Islami was reluctant to party ways with the Pakistan Tehreek-e-Insaf," he lamented.

He said the JUI-F had reservations over the National Accountability Bureau (NAB) as it formed by a military dictator.

"The Pakistan People's Party (PPP) and the PML-N have made a major mistake by giving it [NAB] legal cover," he added.

Rehman also dispelled rumours that Sharif had tasked him to convince PPP Co-Chairman Asif Ali Zardari to engage in a dialogue with the PML-N.