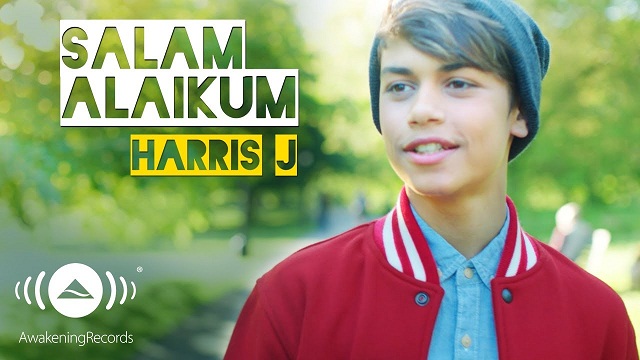 ---
The "Muslim Justin Bieber", Harris J, 20, is now launching a children's book which celebrates Muslim culture.

Harris, a young British Muslim, released in 2015 his debut album, Salam, by Awakening Records of the UK. He was born in Chelsea in London, and is now a graduate of the world-renowned BRIT School of Performing Arts and Technology in London, the same school where Adele, Leona Lewis amongst others developed their melodies.

Fans beg Justin Bieber to cancel dates as fear grips pop's youth

Harris wanted to create music that expressed his Islamic faith. He also stated earlier that he was using music as a tool to battle misrepresentations of the faith. His single "Assalamu Alaikum" has crossed more than 100 million views on YouTube.

"I just wanted to do music that wasn't necessarily speaking about drugs and stuff like that, but speaking about things that are morally sound and things that people can get benefit from in their day-to-day life. I've always wanted to make a change within music that people, mostly teenagers, listen to nowadays," he said to NPR in an interview.

"It's something that I follow day to day in my life. I pray fives times a day. Everyone knows Islam can be portrayed as a religion that it's not. It's a religion purely and entirely about peace. Whenever I'm in trouble, when I have something to worry about I turn to my religion. It's a source of comfort for me. It's a very important factor in my life."

"My message to the world is purely just to show the true hidden idealisms and beliefs of our religion. I'm trying to show them it's not what they see every day on the news. It's a religion of peace and love. I want to make a positive difference."

Justin Bieber's list of demands for India tour goes viral 

And so Harris J is now releasing a children's book, named after his hit song "Salam Alaikum" and he wants to spread love, peace and happiness. The book also includes lyrics of his international hit song. The book features heartwarming illustrations that show the power of "spreading peace on Earth. Cherish the love that is around us."

The book which is being published by Simon & Schuster UK is set to release in the first week of September 2017, and is 40 pages long.