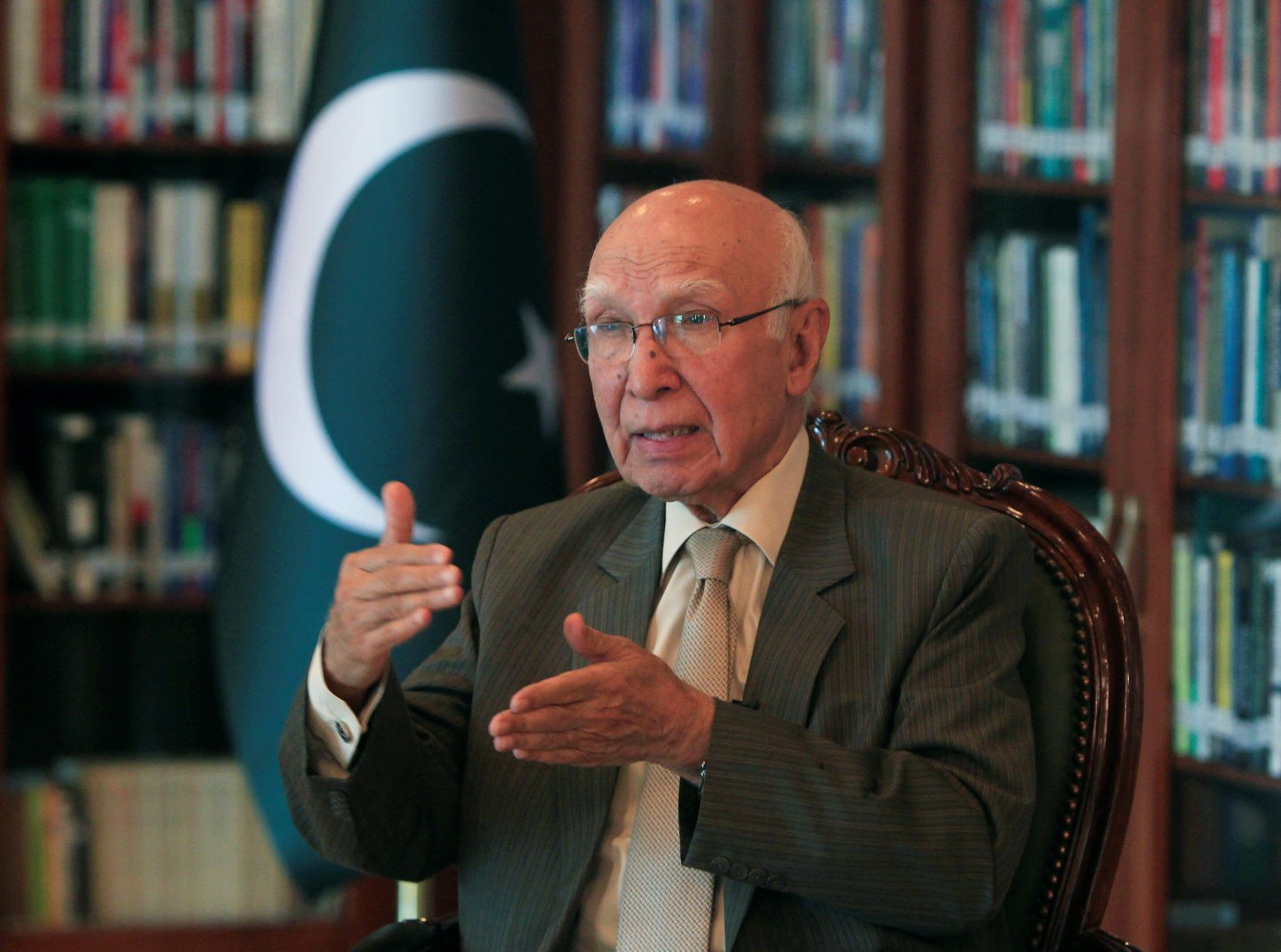 ---
ISLAMABAD: As the country remains low on human development indicators despite having sporadic periods of growth, the new Planning Commission Deputy Chairman, Sartaj Aziz, on Thursday emphasised the need for striking a balance between social and economic development.

Pakistan's development paradigm remained lopsided due to low investment in human development, said Aziz, while speaking at an event organised to mark the 70th Independence Day of Pakistan. He said the basic lesson from history was that there was a need to strike a balance between social and economic development.

11,764 Pakistanis currently jailed or detained abroad: Sartaj Aziz

High illiteracy, high child and maternal mortality, hunger, unemployment and poverty remained main challenges for every successive government. However, due to government's focus on mega tangible projects; education, health and job creation remained low on its priority list.

Continuity of policies and political stability were the prerequisite for becoming one of the top 25 economies of the world, said Ahsan Iqbal, Federal Interior Minister, while speaking at the forum.

He said internal conflicts at every stage should be ended for survival and sustainable economic growth. Pakistan, a lower middle-income country with the sixth largest population in the world, has an exceptionally high level of child under-nutrition, according to a World Bank report released in May this year.




It states that with the stunting rate at 45%, the country ranks 124 out of 132 nations. Its wasting rate, at 11%, puts it at 106th spot out of 130 countries and its trends in these indicators in relation to the 2025 World Health Assembly targets are viewed to be off track.

Pakistan's poverty figure is shrouded in mystery, said Dr Shamshad Akhtar, former State Bank of Pakistan (SBP) governor. She said Pakistan's economic development had been impacted by structural weaknesses and fiscal and external imbalances.

In the last fiscal year, the PML-N government had launched a Rs25-billion Sustainable Development Goals (SDGs) programme to address imbalances in the social sector. However, it diverted all the funds for parliamentarians' schemes to gain political advantage.

For the current fiscal year 2017-18, the government has also earmarked Rs30 billion for the programme and again the entire amount has been handed over to the Cabinet Division for spending on parliamentarians' pet schemes.

Pakistan will soon become centre of trade activities, says Sartaj Aziz

Aziz said given its huge potential, Pakistan could have been more modernised and developed, but the country could not fully exploit the opportunities that came its way during the past 70 years.

He also briefly touched the role of the Planning Commission in the modern world that had greatly changed and was not as prominent as it used to be. Lack of institutional capacity was the main reason behind the low growth in Pakistan, said Dr Ishrat Husain, former SBP governor.

He said after the 1973 civil service reforms, the civil service became politicised and after 1990, every political party filled key positions with their loyal bureaucrats.

During this period, armed forces' efficiency and competence level improved, which created a gap, said Husain.

He said it was a wrong hypothesis that military expenditures crowded out the development expenditures. During the first 40 years of creation of Pakistan, the defence spending was close to 7% of gross domestic product, which dipped to 2.7% from 1990 to 2015, he added.

He said it was also a wrong hypothesis that foreign aid was the reason behind impressive economic growth during the rule of military dictators. Empirical evidence showed that there was no difference in the foreign aid received during the military and civilian set-ups.

Published in The Express Tribune, August 18th, 2017.

Like Business on Facebook, follow @TribuneBiz on Twitter to stay informed and join in the conversation.
COMMENTS (1)
Comments are moderated and generally will be posted if they are on-topic and not abusive.
For more information, please see our Comments FAQ