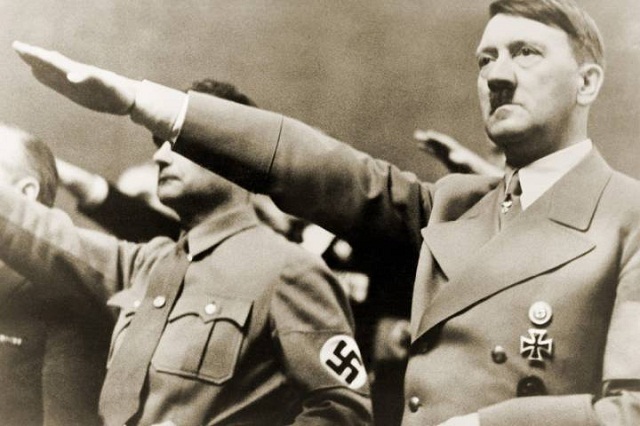 ---
A drunken American tourist was beaten up in Dresden, Germany, after he repeatedly raised his arm to give the Nazi salute, according to the police, reported The Guardian.

The 41-year-old American man was "lightly injured" in the attack, and was being investigated for violating the law against the use of symbols from banned organisations, the police said in a statement.

Chinese tourists detained in Berlin for Hitler salute

"He didn't say anything - just the salute. So far we have no explanation why," deputy police chief said. "Someone hit him, and he had minor injuries to the head."

The incident took place on Saturday morning as the tourist, who was said to be "strongly under the influence of alcohol," left a bar in the city's eastern Neustadt area and continued to repeatedly give the Hitler salute on the street.

"An unknown passerby then beat up the man and slightly injured him," the statement said. The assailant, who has yet to be found, faces charges of bodily harm, it also added.

Public displays of Nazi symbols such as the swastika or gestures like the "Hail Hitler" salute have been banned in Germany since the end of the second world war.

Breivik makes Nazi salute at court appearance

Last week, two Chinese tourists were arrested in Berlin for performing the banned salute in front of the city's parliament building. The two were charged and fined €500 each, reported CNN.